Winter 2015 School Holiday Movie Guide
What's new at the cinemas for the winter school holidays? Grab your popcorn and take a sneak peek.
NB Please note that expected release dates may change. Check with your local cinema for the audience ratings for these movies at the time of release. For more information on ratings and classifications click here.
Inside Out
Disney•Pixar's new movie "Inside Out", introduces us to Riley. Or more precisely, Riley and the little voices inside her head. And those of her mum and dad and everyone else too. Ever wondered what's really going on inside people's minds? Wonder no more.
Release date: In cinemas now (G)
For more and to see the hilarous trailer, visit the Inside Out movie page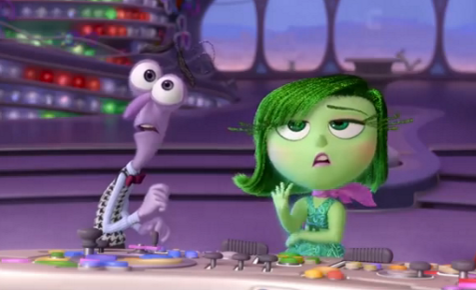 Minions
It was pretty inevitable that the cuttle little yellow guys from the Despicable Me movies would end up with their very own movie. I mean, who doesn't love a Minion, right? Set before becoming Gru's villanious cohorts, the Minions are recruited by super-villain, Scarlet Overkill (Sandra Bullock) in a plot to take over the world.
Release date: In cinemas now (PG)
For more, visit the Minons Movie website.
Jurassic World
The vision of Jurassic Park has become a reality and Isla Nublar is now am amazing dinosaur theme park. But Jurassic World is failing to draw visitors and a new attraction is needed to draw the crowds back. Needless to say, it all goes horribly wrong and there's a lot of teeth involved!
Release date: In cinemas now (M)
For more, visit the Jurassic World website.
ANT-MAN
Great things come in small packages! Scott Lang (Paul Rudd) is the miniscule-sized hero with the amazing ability to shrink in size but increase in strength. Can he protect the secret behind his spectacular Ant-Man suit?
Release date: 16th July 2015 (TBC)
For more, visit the Marvel Facebook page