Meet the mum who wrote I Got You Some Kisses
By
Julie Scanlon
|
July 31, 2015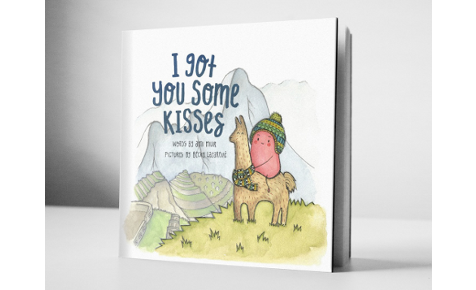 Settling down at the end of the day with the kids to read a bedtime story is an awesome way to share some quality time. But have you ever turned the last page and then thought to yourself, 'I could write a children's book'? You've surely read enough of them! In the first of our 'Meet the Mum' series, we introduce you to Ami, who did just that.
Meet the mum ...
Ami Muir is a 33 year old mum from Hamilton. Her pride and joy is her 17 month old little boy, Cohen - the inspiration for her first children's book. With experience in advertising, Ami enjoys interaction with creative people and has collaborated with another stay at home mum from Dunedin to complete the illustrations for her book. She's also interested in psychology, strategy, design, and loves watching really bad TV!
Her current goal is to get her first book published. 'I Got You Some Kisses' promotes those precious moments of togetherness with lots of opportunities to kiss your littlies throughout the book! We love the concept, so we had to find out more.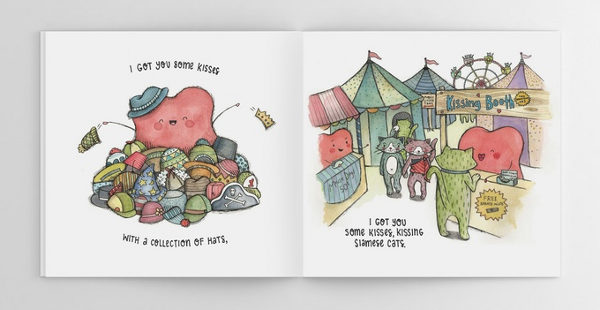 What inspired you to write a children's book?
I had always imagined 'one day' I might write a kids book but had never sat down with a blank piece of paper trying to do it. It must have been in the back of my mind though, because the day I brought my son 'kisses back from the bathroom' I stopped everything I was doing and sat down and wrote the story.
How did your connection with
other mums that have helped with the project come about?
Becky Lazarevic, the illustrator, is the mother of a 'Nimi' who is a little younger than my son. Because I was in no hurry, we worked out a payment/time plan that worked for us both. She fitted it in around her daughter, and I coordinated it from my end, around looking after my son.
What would be your advice to other mums who want to write a book?
There is a self publishing guide by James Russell which is available online. It is literally a step by step guide that he very kindly produced after going through the process himself. I would recommend people read this. I'd also recommend mums believe in themselves and if they feel they've got an idea, push forward with it. I would also recommend Kickstarter. If you reach your goal, great you've succeeded. If you don't, you haven't lost a thing! It's also a great way to get publicity about the book out there before its in the shops - so there's demand when it has launched.
What's the biggest lesson you've learned from this project?
A concept is worth a lot. Work on your concept. Think of who will buy your book. Make sure your idea is sellable (if you're in it to make any money).
Five years from now ... where do you see yourself?
Hopefully Mum of two little sprouts, working part time in advertising, managing little side projects like books!