Depression affecting one in eight pregnancies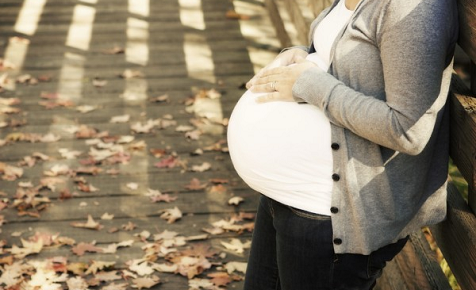 Pregnancy is meant to be one of the most exciting and joyous times of our lives, right? Not for one in every eight women, according to research from Growing Up in New Zealand.
The research studied 5664 pregnant women from a range of backgrounds, ethnicities and walks of life. It measured their symptoms using the Edinburgh Postnatal Depression Scale (EPDS) and found that a whopping 11.9 percent of the women had EPDS scores that indicated antenatal depression.
Antenatal depression is hard to diagnose and New Zealand currently has no nationwide screening programme. Symptoms to look out for include sleep disruption, low energy and changes in appetite, which are often misinterpreted as normal aspects of pregnancy.
The big danger with antenatal depression is that it can result in slow foetus growth, delayed development of the baby and an increased risk of a premature birth.
"Women affected by antenatal depression are more likely to smoke and eat poorly, resulting in too much or not enough weight gain which can affect the baby's development," says Associate Professor Karen Waldie from the University of Auckland. Dr Waldie acts as Psychosocial and Cognitive Expert Advisor to the Growing Up in New Zealand study.
"These women are also less likely to make use of maternity services or breastfeed, and have a higher risk of experiencing depression after their child is born."
The hope is that the research will increase the capacity for healthcare providers to identify and treat women struggling with antenatal depression.
"Our findings highlight the need for doctors and midwives to improve recognition and delivery of treatment for depression and to promote good mental health in pregnancy. The high number of cases might even justify further consideration of the benefits of a nationwide screening programme for the condition," says Dr Waldie.
Women from non-European ethnicities, specifically Pacific Island, Asian and other non-European women, were twice as likely to be affected, even when socioeconomic factors were taken into account. Women previously diagnosed with anxiety were also three times more likely to experience antenatal depression.
Things that you can do to help combat depression include:
Getting some exercise
Make sure you do pregnancy-friendly exercise. It may be the last thing you feel like doing, but there are countless studies that have shown that regular exercise can hugely improve the symptoms of depression.
Talk about it
This can be difficult, but friends and family can provide much-needed emotional support and prevent you from feeling isolated.
Maintain a daily routine
This will prevent you from staying in your pyjamas all day and will give you some purpose. Make sure this includes some time outdoors to give you a change of scenery.
Eat a healthy diet
Your diet is not just important for your body but for your brain too. Carbs and Vitamin D will help boost levels of serotonin, which is a neurotransmitter associated with mood.
Take some of the pressure off
Don't expect too much of yourself and don't beat yourself up if you're not superwoman. Stress only increases levels of depression so make sure you cut yourself a bit of slack and allow others to help you out – they will want to!
If you think you might be struggling with depression consult your GP or call Lifeline on 0800 543 354