Is your baby really sleeping?
Do you assume that when you put your baby to sleep, that's what they're actually doing? You might want to think again after seeing this video...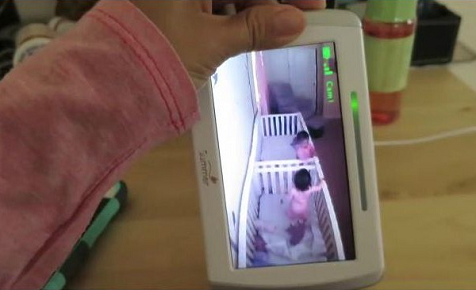 It's not just in the teen years when you have to worry about your kids secretly staying up past their bedtime. These cheeky twins show that sometimes breaking the rules is just engrained from birth.
They must be having one hell of a conversation, but as soon as they hear mums voice say "hi babies" through the baby monitor, they hit the deck and pretend to be in a deep slumber.
Baby Monitor talk

I rarely talk with the girls through the baby monitor. But when I do, this usually happens.

Posted by Itsjudytime on Friday, August 21, 2015
Usually this kind of carry-on would not impress a sleep-deprived mumma, but for fashion vlogger Judy, who posted the video, there's not denying the hilarity of these cute pranksters - obviously the world agrees, with more than 16 million views already.
We do not envy the older years with these two partners-in-crime though...