What Kids Learn From Collecting
By Lisa Stirling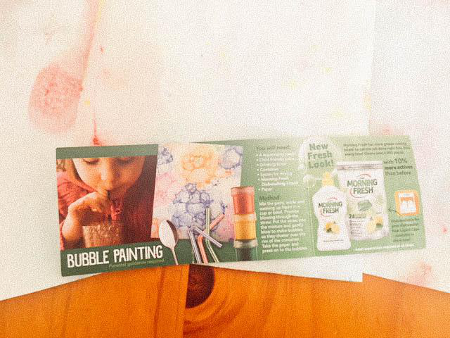 Have your kids become obsessed with the latest fad of collecting Little Kitchen minis? Mine have - they are really enthusiastic about getting in the kitchen with the addition of New World Little Kitchen lab notes. So much so I wanted to delve into the reasons why kids have taken to these #LittleKitchen minis, with such zest and passion.
I wanted to be all scientific so I googled (lol) "Why do the kids love collecting stuff?" After an hour or so getting lost on the internets, I have come to the conclusion that the urge to collect seems to originate from the hunting and gathering needs of our ancestors.
Wait, WHAT! Collecting stuff is Paleo? Well that's on trend. Collecting also has mental, emotional and educational benefits for children
How do kids benefit from collecting?
It teaches them personal responsibility
You have to care and nurture your Little Kitchen minis, don't leave them lying around because mum/sister/cat will stand on them, or claim said mini for themselves.
How to organize
Which mini goes where? Where did I put it?
Maths
It's a pretty good chance that your child knows the exact number in his collection. They may spend time grouping them into categories, shapes and sizes. This requires counting, tabulating, and sorting.
Negotiation and social skills
Organizing a trade or informing a classmate of the latest Little Kitchen acquisition requires the kids to hone, develop and perfect the art of making a deal. Meeting kids who share a similar interest is a great icebreaker and could be the fabulous beginning to a solid friendship.
Budgeting
Collectibles are a great way for kids to learn how to manage money.They feel the need to help to make decisions about how much to spend at New World - oh Mum's only spent $35? Cue mad rush to find groceries worth another $5.

Every $40 spent at New World will receive a free mini. While stocks last.
If your kids aren't into collecting or getting in the kitchen you could inspire them by making a simple introduction.
Introduce them to Sam Bompas & Harry Parr. They are world-renowned architects of edible things, jelly experts and food scientists. They are the creators of magical flavour-based experiences that have captured the imaginations of millions. Working with their team of creatives, cooks, designers, engineers and architects, they've created a range of experiments for New World's Little Kitchen that turn the cupboard in your kitchen in to a toolbox of magic.
To see more from Sam Bompas & Harry Parr or to complete your own experiment for the chance to be into win BIG visit the Little Kitchen website.
Watch Em's experiment in bubble painting!
About this year's Little Kitchen collection
There are 38 mini collectables

5 x bonus mini collectables available

Awesome new additions to this years collection, the minis all come with:

Special effects: magnet, scratch n sniff, sound, cold effect, wet effect, warm effect, glitter effect & glow in the dark effect

Lab notes: are filled with fun recipes and experiments

Fun new kitchen utensils for sale (apron sets, tea-towels, mixing bowl sets, egg timers, dining sets, measuring spoons, chopping boards)
The Little Kitchen promotion runs from 24th August to 4th October.
To see the full range of minis and for more information visit the Little Kitchen website.
You can WIN too
If you want to join in on the fun and be in to win a year's worth of groceries, then here's what you need to do. Simply create, make or bake your own experiment. Film your own short video of your experiment (you can even do it on your phone) and upload it to the New World site HERE.