PAN the perfect action film for kids
"Sometimes friends start out as enemies, and enemies start out as friends…"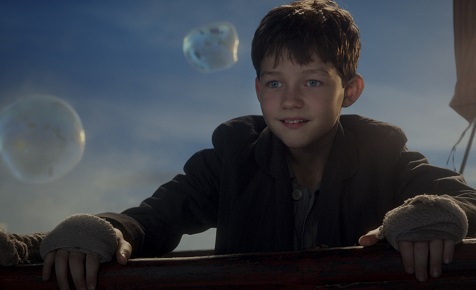 J.M. Barrie's play about the boy who wouldn't grow up has been told many times since the first film adaptation in 1924. Whether it's another version about Peter and Wendy, or a spin-off like Hook or Finding Neverland, I didn't think there were any avenues left to take with the well-worn story.
But alas, how wrong was I.
I went to the film with a friend and her two children, aged 10 and seven. The boys had the same reservation as me and were slightly reluctant, but by the end of the film they were both giving it a score of 10/10. Their favourite parts? The story and the action.
The story
PAN endeavours to go back in time to act as a prequel to the original play. Staggered throughout the film are clever and subtle references to other adaptations or to events that we know are coming in the future. A couple of our favourite characters make a brief appearance, like Smee and Tinkerbell, but the story is mainly focused on Peter, Hook, Tigerlily and Blackbeard.
It starts off with a very Oliver-Twist feel (not that the younger kids will notice that), with a cheeky but cute Peter (Levi Miller) getting in trouble and engaging the younger audience members. A grumpy old Irish matron gives the adults a few chuckles too.
We're then taken to a Neverland that is depicted as 'a dream from which you can't wake'. Rather than being somewhere everyone wants to spend eternity, it's a place that many people want to escape, due to the evil rule of Blackbeard and his pirates.
The action
This was the perfect 'kids action' movie that had just the right amount of action to keep the children entertained and engaged, without frightening them. We were worried that, being a Peter Pan film, the 10 year old would find it a bit young. But he's since been raving on to his friends about the great action scenes throughout.
Hugh Jackman's Blackbeard had just the right amount of darkness to make the role believable to the adult audience but not too scary for the younger members. Depending on the maturity of the child, I would be careful going any younger than six though, as they could get a bit scared or lost with the storyline. Those aged 8 – twelve would probably enjoy it the most.
What's more … it seems like they've even left room for a sequel, and I'm very interested in seeing what they come up with next!