Planning a stress free holiday for your family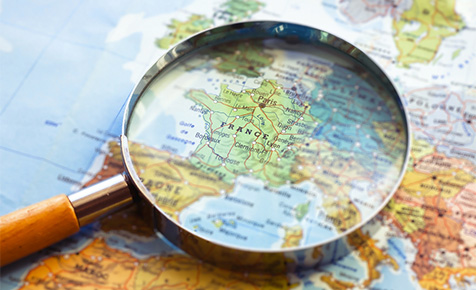 A holiday may be defined as "an extended period of leisure and recreation", but we know that for parents, it can be anything BUT.
There are so many things you need to remember and organise, that you may need a holiday to recover from your holiday!
We've gathered the most helpful travelling tips for parents and put them in an easy-to-follow list so you can tick them off as you go.
Destination
The first decision you'll need to make about your holiday is where to go. Will it be a beach trip to the islands, an adventure in Australia, or crossing the Cook Strait on the ferry? Here are a few tips to help you make the decision easier:
If you've got young children, have a think about how long you could put up with your child sitting on your lap in a plane - this may determine how far you're willing to travel.
Consider a child-friendly destination. Kids don't really enjoy traipsing around museums and art galleries in Paris – and if they're not happy, neither are you!
Shortlist a few destinations that you'd like to go to, then encourage older kids to help you choose. That way they'll have an investment in the trip and are more likely to be excited.
Time to book
Now you know where you're heading, let's start planning:
Are you travelling overseas? Make sure you have at least 6 months valid on your passport from the date your holiday ends.
If you're travelling with a baby or toddler, try to book flights that correspond with their sleep/feed schedule if possible. Feeding a baby during take-off and landing will help their ears equalise, and being able to put them down for a nap will make the plane ride a lot more enjoyable for everyone.
Research, research, research! Don't leave it all up to chance when you get there. Thanks to the web and handy sites like TripAdvisor, you can look up the best things to do wherever you're going – with real, honest reviews.
There's plenty of family-friendly accommodation around. Somewhere with a kids club is ideal so you don't have to think of family activities and outings for every day of the trip. Tip: Avoid open plan rooms, so you can stay up and relax after the kids have gone to bed.
On your way
Everything's booked (hopefully), your passports are up-to-date and you've got your tickets safely stored in your travel wallet. It's time to think about making the journey to your destination as smooth and pain-free as possible:
For a long road trip, it often pays to pile the kids in the car in their PJs a few hours before they'd normally wake up. That way they'll get some more sleep in the car and you can stop a few hours in for a break and some breakfast.
Pack the car the night before. We've got a handy list of what to pack if you're travelling with a baby.
Whether you're going by plane, car or boat, pack snacks. Lots of snacks. A hungry child is an unhappy child, and if you have a fussy eater they might not like the different snacks on the plane or at your destination.
A distraction pack with a good mix of individual and group games will keep kids from getting cabin fever. These will also come in handy when you get to your destination, in case of wet weather.
You're finally here
It's time to relax! You've put a lot of work into the holiday, so here are a few tips to make sure you enjoy the time as much as your children do:
Get active. Get outdoors as much as you can and expel all of their holiday energy.
Keep those snacks on you, mentioned in the tips above.
Get a mix of alone time, couples time and family time. Take turns looking after the kids so each of you can have a proper break (maybe a massage?), and take advantage of kids clubs or late evenings to spend quality time together without the kids pulling on your clothes.
Take lots of photos!! Nothing beats a family holiday album, and soon they'll feel they're too cool to take photos with you.