Government targeting toddlers and pregnant women to tackle obesity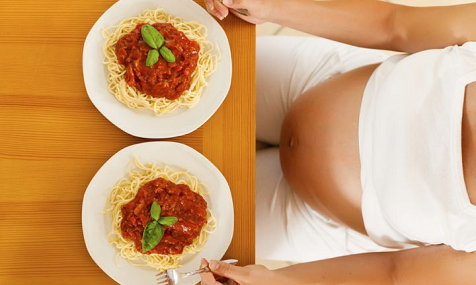 We've all heard about the obesity epidemic that has been plaguing New Zealand (and the world). Our country now has the third highest rate of adult obesity in the OECD behind Mexico and the United States.
The impact that this kind of weight problem can have on children is increasingly worrying too. Earlier this year the world was shocked when the youngest ever child was diagnosed with type 2 diabetes - weighing 35 kgs at only three years of age.
Health Minister Jonathan Coleman has announced that a new package will target children, families and mothers in order to tackle New Zealand's weight problem. One aim of the new health package is to increase the amount of obese four-year-olds referred to health professionals for diet intervention.
"By December 2017, 95 per cent of children identified as obese in the B4 School Check will be referred to an appropriate health professional for clinical assessment and family based nutrition, activity and lifestyle interventions," says Coleman. The B4 School Check is a nationwide programme that offers a free health and development check for 4-year-olds. More than 58,600 children went through the free B4 School health check last year, with over 1,400 referred for obesity related support. Through the new health package, Dr Coleman expects the number of referrals to rise to over 4,000.
The weight gain of pregnant women is also being targeted. We all know that the health of our children can start well before birth, and the Ministry of Health is emphasising that women need to watch how much weight they're gaining during pregnancy.
Before seeing the plan, the New Zealand College of Midwives were sceptical about targeting pregnant women, saying that a broader approach was required.
"Of course women are responsible for their own health including their weight" NZCOM CEO, Karen Guilliland says, "but over the last few years public health policy has increasingly targeted pregnant women to take responsibility for what is in effect a range of social ills." She adds that healthy pregnancy is also a time for love and excitement and women are constantly facing a barrage of health advice which can increase their stress. A stressed mother is also detrimental to the baby so it is essential we get the balance right.
NZCOM Midwifery Adviser Alison Eddy says it's essential that the obesity problem is looked at as a big picture, not a thumbnail.
"This is a societal problem," she reinforces. "It's not early enough working with pregnant women. We are seeing already overweight women becoming pregnant. There's a lifestyle change that needs to happen before a woman becomes pregnant and that requires education, support and a whole society focus. It is also essential to include strategies which support breastfeeding within obesity programmes as breastfeeding provides a foundation for healthy childhood weight," she says.
So what is a healthy weight gain during pregnancy?
The Ministry of Health recommends women who are a healthy weight, according to their body mass index (BMI) should gain between 11 and 16kg. Women who were underweight should gain no more than 18kg, overweight women are recommended to gain no more than 11kg and obese women no more than 9kg. according to MOH.
You can find out more about planning for a healthy baby in our Early Life Nutrition zone.