Road Safety for Pre-schoolers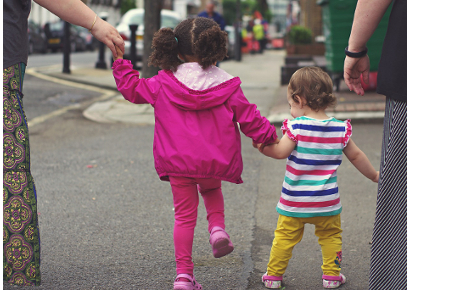 I recently had a very scary experience with Miss 3. We were coming out of a shop and our car was parked across the road. As we walked along the footpath towards the road we needed to cross, Miss 3 took off. I called to her to slow down, and when she didn't, I called "Stop!" to her twice. She didn't stop. In fact, she kept running until she was three-quarters of the way across the road. It was in that moment, hovering in the middle of a lane that she suddenly realised that she was ON the road. She froze and I came running to her, scooping her out of the way and onto the grass verge.
We were both very shaken, as I'm sure you can imagine. Not only did she not look, but neither had I. My motherly instinct kicked in and I bolted into the road to rescue her. Thankfully the road had been clear and was in a quiet area. However, as I buckled her into her car seat, a car drove by our car and I realised that 5 minutes later and she or I would have been hit.
We had a big chat about road safety right there in the car. I told her how important it was that she stops when I tell her to. I explained the dangers of the road in simple terms and then we had a sombre drive home. When we got out of the car, I suggested we play a game. She liked this idea a lot. I told her it was called "Stop, Go". I asked her to run back and forwards in front of me. When I called "Stop" she had to stop. We practiced this for about 5 minutes.
The next day, while we were out and about, I played the game with her. As we walked along the footpath at Kmart I called "Stop" and then "Go". Then I added an extra step of making her look both ways before deciding it was okay to "Go". Because it was a game, it was fun. But there is a serious skill being learned. Knowing that if I say "Stop" she needs to listen and follow the instruction is so key, especially where her safety is concerned.
The New Zealand Transport Agency (NZTA) website says that in 2013 there were 30 fatal accidents for pedestrians, along with 221 serious injuries and 618 minor injuries. That is a lot of injuries! I've decided that the next thing to do with her is to teach her proper kerb-side crossing technique. So we will practice that in the coming weeks. This means that, as outlined on the NZTA site, we will:
Stop one step back from the kerb

Listen and look for traffic

Only cross when the way is clear, and only in a straight line

Continue to listen and look for traffic even when in the road

If there is a controlled crossing available, use that
Have you had a near miss with your toddler or pre-schooler like me? What tricks did you try to teach them about road safety?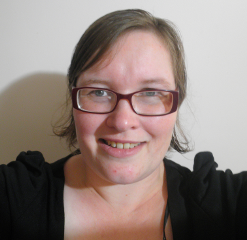 This blog was written by Kym Moore. Kym loves to write when she isn't working, hanging out with her two awesome daughters, or spending time with her awesome husband after bedtime.
NB Comments are moderated by Kidspot and must not contravene our
Terms of Service
.