School bag essentials
Make sure your child can get in the zone by ensuring they're prepared with everything they need at school each day.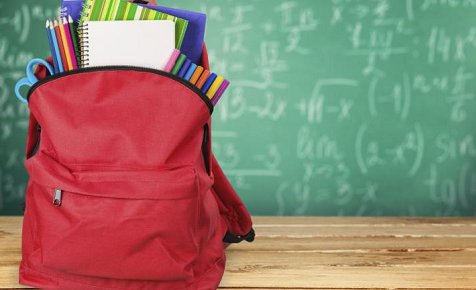 Don't waste time scavenging around for supplies during the school morning rush hour. Being prepared not only means things move faster, but that your child won't end up going hungry, getting in trouble for leaving their homework behind, or sitting in the shade because they don't have a sunhat.
Here's an easy list of what to pack in your child's school bag each day:
Jumper (or jacket/raincoat)
School hat
For the littlies: undies and a change of clothes
Lunch box packed for interval and lunch
Or lunch order
Drink of water
Homework
Home reader
Any notes that need returning along with money for trips etc
Pencil case filled with pens/pencils, erasers, ruler, glue stick*
Any books or paper needed*
Library bag on the right library day (with book inside)
News on the right news day
Perhaps a hidden note telling your child how much you love them
OTHERS: Sunscreen (if not provided by school),
PE clothes and shoes or togs and towel, if needed
Bus pass
*usually not needed for the younger years. Check with your child's teacher.
What to leave out:
Toys
iPods
Smartphones
Anything you don't want lost or stolen
Anything that will distract from learning
Anything that could be considered a weapon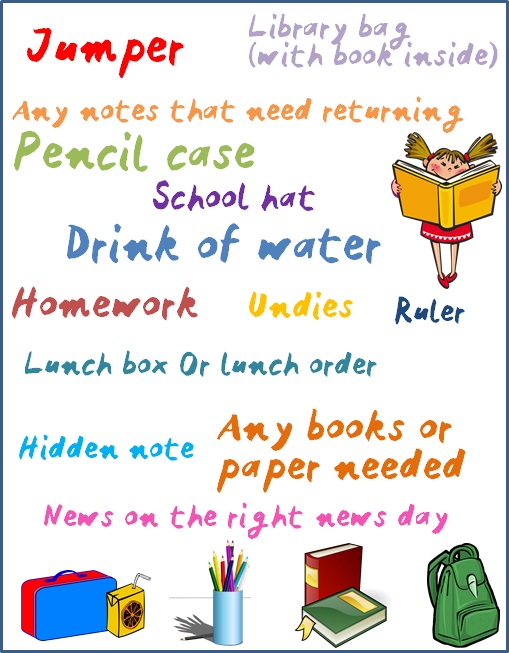 This article was originally written by Caz Makepeace for Kidspot Australia, and has been adapted for Kidspot NZ.