Toilet training number two (and more)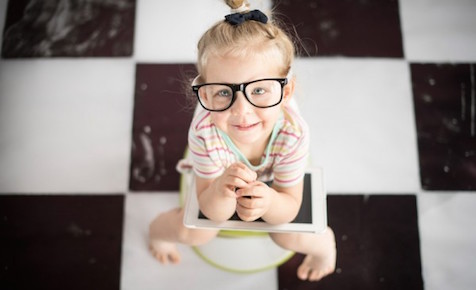 My youngest child has just passed three and a half years, and we hadn't really done anything to ready her for toilet training. She had been receiving undies as gifts since she was a year old as a not-so-subtle hint from the well-meaning grandparents. Her older sister took a long time to decide to use the toilet.
It is likely due to her sister's resistance to toileting that we held off so long. The signs of readiness were probably there, but after the trials of training one spirited girl, we had been broken. In many ways our youngest has had to aggressively lead us to the toilet train.
It started with her asking for pull-ups and me humouring her. She then proceeded to only need pull-ups at daycare and often kept dry in the same one all day. We didn't want to push her, as in our experience this stage was a year-long process. However, recently she sat me down and had a matter-of-fact conversation with me. "Mummy, it is embarrassing", she said holding my face in her hands. "What is, darling?" She held up a pair of underwear, "everyone makes fun of pull-ups now. I want to wear undies". This got to me, as I hadn't considered the peer pressure and social stuff tied up with it. So I promised her she could start to wear undies.
For night training, as we weren't sure she was absolutely ready, I allowed her to wear undies under her night nappy. That way she got to feel if she had an accident overnight, but I saved on washing the bedding. We only had two accidents in the first week though, which was amazing.
During the daytime, she is wearing undies and I have quick-dry board shorts. They are easy to get in and out of too. On her first day, she was so proud. She strutted into daycare and crowed about her new undies.
Of course it hasn't been completely smooth sailing. Early in the journey despite my over-zealous packing of undies and shorts, she did run out one day and ended up in a pull up. Like many kids her age, she gets distracted in play easily and can't always get to the toilet on time.
There have been times when she has asked for a nappy, and you can see on her face she is just tired of the responsibility in that moment. It is easy enough to convince her to stick to it though, a little chocolate helps too. She is lapping up the praise and the high fives, and because this is our second time through we are a bit more patient. Though I know every child is different, this experience has really shown that to be true.
Toilet training regression may yet happen and can do for anyone. We will cross that bridge when we get to it. In the meantime, I'm getting a kick out of this kid who today at the supermarket pointed at the nappies and said "look mum, we don't need to buy those anymore!"
Did you find toilet training for your later kids went easier?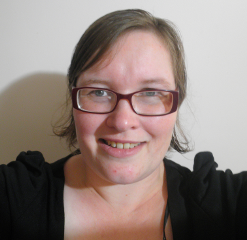 This blog was written by Kym Moore. Kym loves to write when she isn't working, hanging out with her two awesome daughters, or spending time with her awesome husband after bedtime.
NB Comments are moderated by Kidspot and must not contravene our
Terms of Service
.