Abuse rises despite anti-smacking law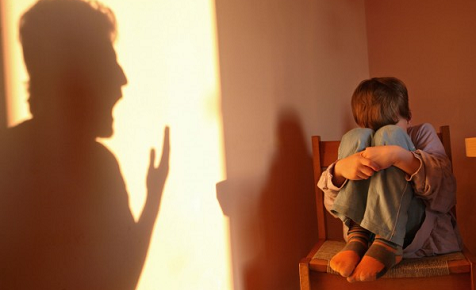 The anti-smacking law; we all remember when it was passed. Green Party MP Sue Bradford brought the bill to parliament and it had the support of Helen Clark. The former Prime Minister said the law was "about trying to stop the appalling toll of death and injury for children in homes in our country."
Behind the bill was an admirable desire to reduce child abuse - a desire we all share. New Zealand has one of the highest rates of child abuse deaths in the OECD, and that's something we need to change.
But a recent analysis of the law has planted doubt about its effectiveness.
Bob McCoskrie, founder and National Director of Family First NZ, has reviewed information from the Police, CYF and Ministry of Health, to see how much has changed since the law was introduced in 2007.
Unfortunately, the news is not good. Numbers have actually gotten worse. Here are some of the key findings: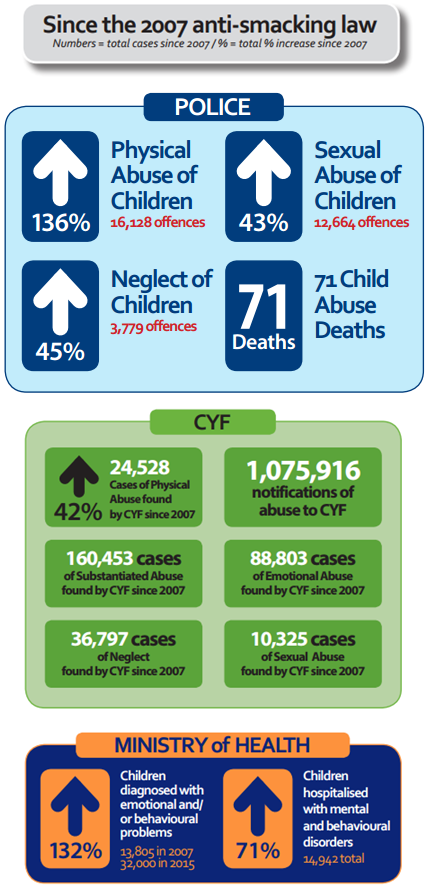 So those are the numbers nationally. But what impact is the law having on families in their homes?
A survey in 2011 - four years after the law was passed - found that almost a third of young children have threatened reporting their parents if they smack them.
It has also impacted the self-assurance of some parents, with almost a quarter saying that since the law passed, they have less confidence dealing with unacceptable behaviour. Some organisations have even expressed concern about children physically threatening their parents.
It seems that many New Zealanders don't have a lot of faith in the anti-smacking law, with two out of three saying they would ignore it, and three quarters wanting it amended.
However, this doesn't mean that the answer is to bring back smacking as a form of discipline for our children.
Another recent small study published in the Journal of Family Psychology has shown the ineffectiveness of smacking. During the study, researchers 'eavesdropped' on different families during the early evening, which we all know can be a ridiculously stressful time!
In the 33 families involved in the research, it was discovered that there were 41 incidents of smacking or hitting children over the 15 night period. Apart from the amount of smacking occurring, the most important part of the study seemed to show that smacking just didn't work. Ten minutes after being smacked, children were misbehaving again in about 75 percent of the incidents.
The study suggests that hitting children is not a good way to teach them or promote parent-child relationships.
If you are struggling with unacceptable behaviour or a defiant child and don't know what to do, Kidspot has plenty of informative articles on how you can discipline your child without the use of physical punishment:
How do I teach my child she doesn't rule the world?
How do I discipline my 4 year old?
The difference between discipline and punishment
What are your views on the anti-smacking law and its effectiveness in New Zealand?