Starting the Journey to School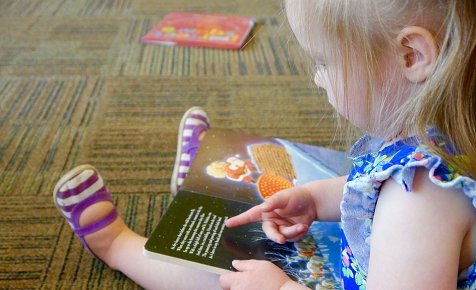 My pre-schooler is not yet four, but for the last 9 months she has been very keen on moving to "school". A huge part of this will be related to her having a much older sister. The five year gap has meant that she has spent her whole life watching her sister grow and change via the primary school system.
She currently already attends a centre, and from four years they start to do more "mat time" activity. Her teachers have told me that she is already attending these "mat times" with great interest. But there have been a number of skills I see her struggling with which I know will affect her ability in New Entrants.
Up until recently, she was not able to hold a pair of scissors correctly. She would grab scissors with both hands and then pull the blades apart, pushing them together again from the blades in order to cut. Aside from this looking dangerous and awkward, I knew it would probably affect her in other ways, like her pencil grip. So for a week or so, I spent some daily time with her, making her practice correct grip and getting her to cut things for me. While she thought it was a lot of silly fun, it didn't take long for her to automatically start to use the scissors correctly from that week on.
With reading, children need to know that books have a beginning, middle and end. They need to know what way up is the right way, and which way they should be flipping the pages. When I read to her – as a throw back to reading with her older sister – I trace the words from left to right. I can see that she has been watching this, as she now also traces her fingers across the words in the correct direction. Though she was most frustrated the other day when she opened her mouth to push sound out and the words on the page didn't come to her.
Because she seems keen, I have started to get her into some very light reading activity. So, a few reading apps were downloaded for her to play with. For the words she learns on the apps, I then point them out in her picture books and ask her to find letters she knows as well in text. She has an interesting view of letters. For example, her name starts with an "A" and she can now draw one happily, but she identifies it as a house. Therefore she says that her name is a house or starts with one. Youtube also has some great sight words songs that allow you to extend the learning from books, to screens and back to the page.
Another thing I noticed recently is that sometimes she pronounces things a little wrong. For example, the SP sound comes out like PH. So she will say phoon instead of spoon. Knowing how my other child struggled with reading when "the" didn't start with the D she was expecting, I wanted to make sure that we worked on that. So if she does say something a little wonky I try to gently encourage her to say it again like "try it again, SPoon" followed by "now try SPin" and "now try SPear", so she can keep trying. She also thinks this is great fun.
We aren't pushing her hard on this stuff, because we know that the excitement of school could very easily slip away. So for now, she is a keen bean and is asking for daily home-work. Next week she may decide her future lies under the sea, where books and scissors and pencils and paper are impractical. In the meantime we'll indulge her desire to be a big school girl, just like her sister.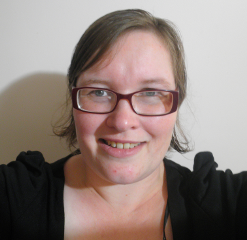 This blog was written by Kym Moore. Kym loves to write when she isn't working, hanging out with her two awesome daughters, or spending time with her awesome husband after bedtime.