Finding the Magic in Easter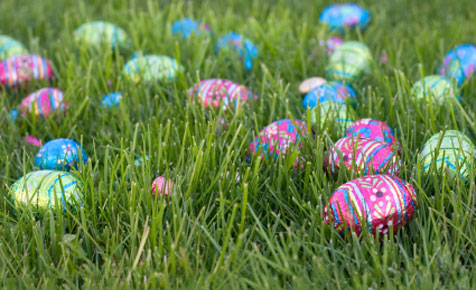 Easter has snuck up on me this year. Things have been crazy busy at work as usual and suddenly I noticed that all the pamphlets in the letterbox were covered in sparkly eggs and bunnies. I was suddenly struck by a bit of panic. What were our plans? What was on the Easter menu? How would I top last year? I found myself Googling and Pinteresting with wild abandon. I ordered a couple of things, and ummed and ahhed over the colour ways to choose from.
However, in the back of my mind a thought kept tapping at me. "What are you doing?" the thought asked. "I'm planning a magical Easter", I whispered. The thought pushed again, "what is magical?" Now there's a question. I'm not a perfect mum by any means. My kids are in school and daycare for long hours. I barely see them during the week, and during the weekends I'm trying to make sure we are together doing something fun. I Pinterest, but I'm looking for the 'easiest to execute while still looking okay' stuff. If it's got more than four steps, you can guarantee I already clicked the back button.
The thing that my thought was trying to get me to see was that Easter is not Christmas. Because I was literally planning a second Christmas. I had gifts, a three course menu, special breakfasts all planned out. The more I thought on it, the more I realised that everything around me was trying to make me think Easter is a second Christmas; at least commercially speaking. The brochures were filled with pictures of not just chocolate gifts, but gift packs, toys, crafts, books and all sorts. Of course not everyone can have chocolate, so it's nice that there is so much variety. However, that variety starts to suck you in a bit. Do they need an Easter outfit? New bunny slippers? Easter jimmy jams? A new set of Bunny ears? I wondered about making up special boxes filled with goodies.
Don't get me wrong, I live to create magic and wonder in my kids' lives. If I can give them magic I will. It's just that magic doesn't have to mean lots of money spent and late nights trying to make papier-mâché eggs. Magic can mean that we take a walk in a park, and I scatter Easter eggs behind a tree while they aren't looking and then casually say, "hey, look over here!" Magic can be sitting at the table with some left over craft gear and seeing who can make the funniest looking bunny decoration. Magic can be lying in bed as a family, hugging and telling silly stories because no one has to be anywhere.
I can't tell you, that I won't have a roast meal with all the trimmings. I can't tell you that I haven't got some treasure hunt game in the making. I can't even promise that they won't be spoiled more than necessary for Easter. But I can tell you, that the weekend will be about being together as a family, and that in itself is pretty darn magic.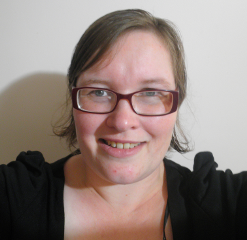 This blog was written by Kym Moore. Kym loves to write when she isn't working, hanging out with her two awesome daughters, or spending time with her awesome husband after bedtime.
NB Comments are moderated by Kidspot and must not contravene our
Terms of Service
.