7 recipes to treat yourself on Mother's Day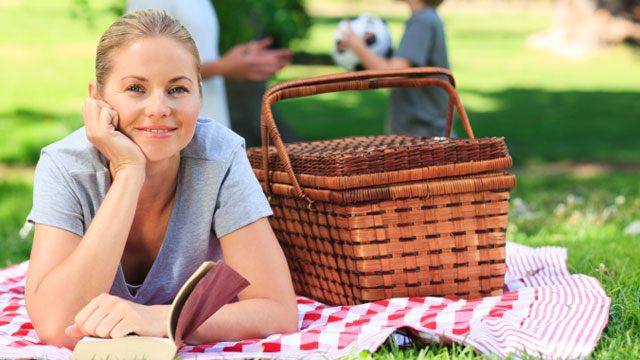 Most mums know exactly what they want for Mother's Day - the day off! But let's face it, mums are amazing at multi-tasking and creating memorable celebrations for the rest of the family, so don't back off your own just yet. Take full advantage of YOUR day and treat yourself to any (or all) of these Mother's Day treats. We have a veritable smorgasbord of sweets, treats and family lunch and dinner ideas plus we share our favourite recipes that both your partner and the kids can help to prepare.
1. Indulge with a big brekkie
Open the curtains, rope in the little helpers and whip up an extra special breakfast this Mother's Day with this seriously yummy fairy bread French toast. The kids will love to sprinkle hundreds and thousands on top!
2. Make a memorable lunch
Lunch is all about spending lazy hours together around the table. Treat yourself to a comforting roast lunch menu complete with all the trimmings. This slow cooker lamb shoulder is the ultimate Mother's Day lunch to enjoy with the whole family, and it's super easy to prepare!
3. Plan a morning or afternoon tea with the girls
Pull out your best linen and silverware and set the table for a traditional high tea with your best friends, while Dad takes the kids out to the park for a couple of hours! Serve plates of scones, delicate cucumber sandwiches or these decadent Heart of Darkness cupcakes.
4. Enjoy an autumn picnic
If the sun's shining and you'd prefer to get out of the house, why not choose a picnic for your Mother's Day treat? Avoid packing anything that needs to be assembled on site, instead opt for easy-to-grab food like this sensational sweet potato and sage tart.
5. Warm up with a hearty dinner
If you plan on spending a busy day out and about, you can still enjoy a special meal when you get home by utilising your slow cooker. With a small amount of preparation in the morning, you'll come back to the most glorious smelling home! Flick through our best slow cooker recipes to take your pick.
6. Don't forget dessert!
Settle by the fire with a warming dessert like this beautiful sticky date pudding with caramel sauce.
7. Get Dad (and the kids) to make you sweet treats
Why not indulge a little on Mother's Day? Fudge, brittles and truffles are surprisingly easy to make at home and incredibly satisfying. They can even make this delicious Chocolate fudge using just two ingredients.
This article was created by our sister site, Kidspot Australia, and edited by the Kidspot New Zealand team.