A safer bed-sharing solution?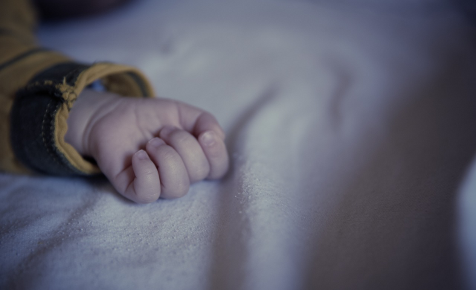 Every year in New Zealand, an average of 50 families suffer the extraordinary grief associated with Sudden Unexpected Death in Infancy (SUDI). It's the worst rate in the industrialised world. More than half of these babies die from accidental asphyxiation while bed-sharing. The rate amongst Māori babies is eight times higher, leading experts to pinpoint the cultural tradition of bed-sharing as a significant factor in the rate of deaths.
But it doesn't have to be this way. In fact, a possible solution exists. Back in 2006 Hastings doctor, GP Dr David Tipene-Leach, advocated for parents of newborns to use a wahakura - a traditional woven basket that is designed to be used as a sleep space, providing a safer alternative when bed-sharing. A modern, cost-effective version, the Pepi-Pod® was created and has been distributed through the Pepi-Pod Sleep Space programme to families with newborns who are at risk of SUDI.
"A wahakura is a woven flax bassinet for infants up to 5-6 months of age. This return to a traditional Maori way of sleeping babies creates a safe sleeping space for your baby and protects baby from SIDS (Sudden Infant Death Syndrome) and prevents accidental suffocation. It also promotes breast-feeding and bonding with baby." Dr David Tipene-Leach
Numerous coroners have called for greater use of wahakura or Pepi-Pods but the New Zealand Ministry of Health appears to be reluctant to provide funding for the programme, most likely as it conflicts with their official safe sleep advice regarding bed-sharing.
A report from Olivia Carville, an investigative reporter with the NZ Herald, shares the stories of just some of the mothers who have lost babies to SUDI when they were accidentally smothered. Her report also investigates the background of how the Ministry of Health has refused funding for the programme. The full report can be read here. (If you are unable to view the video below, it can be viewed on this link also).
Supporters of the Pepi-Pod Sleep Space Programme believe that the use of the product along with wahakura has helped to reduce the incidence of SUDI in recent years. The concept of a safe "sleep space" is one that the Ministry of Health agrees with. We can only hope that they genuinely consider the potential benefits of a nationwide scheme that could provide every newborn with a safe place to sleep.
Did you bed-share with your baby? Where did your baby sleep? Would you welcome a nationwide programme to provide newborns with a Pepi-Pod or similar?
NB Comments are moderated by Kidspot and must not contravene our Terms of Service.