New Zealand's disgraceful secret?
By
Kym Moore
|
August 22, 2016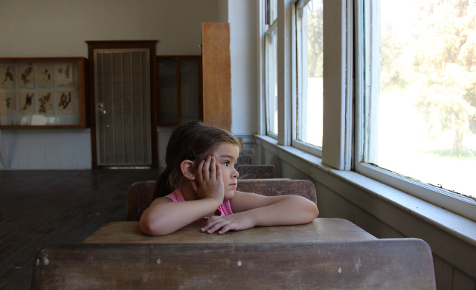 This week, The Guardian in the UK ran an article about the housing crisis and poverty in South Auckland and how we have 'normalised child poverty', belying our image as a country offering opportunity, prosperity and clean, healthy living. The New Zealand Herald ran with the story too, which ended noting the Government's strategy to get Kiwis off benefits and into jobs.
This would be a great strategy if families living in poverty were largely unemployed. However, the unemployment numbers right now are low. So for many of these families living in poverty, we are talking about families where mum, dad or both are working.
If there are really 300,000 kids in this country living in poverty (UNICEF NZ), we have to do something about it and soon. We can't sit back and hope that charities like KidsCan, and community initiatives will somehow fix it without proper support. We need that support before these 300,000 kids grow up to become a huge chunk of New Zealand's future.
My eldest girl was wondering aloud the other day about living in our car. I'm not sure how she got onto the idea, but she reasoned that there was plenty of room in our car and we could easily live in it. I asked her;
Where would you do your homework?
Where would you go to the bathroom? Wash yourself? Wash your clothes?
Where would you eat?
What would you eat? (No, imagine we don't have the money to eat like that!)
Very quickly she realised that it would not work. There is no room in a car for all her toys. There's no room for a computer. There's certainly not any room for space away from an annoying baby sister either. Imagine having a disagreement and then having nowhere to go to cool down.
Yet, we have kids living like this. We have kids who go to school hungry. If they are lucky they can get something to eat at the school through various volunteer groups. If they aren't so lucky, then they will be hungry in class trying to focus.
We have kids not enrolled in school because the family doesn't have a fixed abode. We have kids moving schools every time the family is re-housed. This messes so much with their sense of stability and belonging. Did you know that if a kid in high school moves more than twice, it can affect their ability to get their NCEA levels? And did you know that kids in a low decile school are much more likely to move?
Clean clothes can also be a factor in whether a child wants to go to school. From around intermediate age, having the 'right' brands and look becomes a huge part of that sense of belonging. It's hard enough not to be wearing the latest fashions, but if your clothes are dirty or smelly it's likely you may just skip altogether. There's a program running in California at the moment, where schools have a laundry service for kids. Just providing that service meant an increase in attendance for 93 percent of the kids participating in the program!
If clean clothes are a problem already then if you are a girl you might stay home for a week every month, because your family can't afford sanitary items for you. You hear about girls in third world countries having to skip education altogether because of a lack of running water and reusable sanitary items. It's shocking that we have similar going on.
And here is the thing; it's not always about bad budgeting or bad parenting. Imagine you have a set and very small budget for grocery items each week. Would you pick bread or toothpaste? Would you pick laundry powder or milk? Would you get a packet of pads or a few tins of baked beans? Because these are very real decisions that people living in poverty have to make. Some people struggle with basic numeracy too and if that's the case you may not even grasp how much money you have and how to get a good deal with it. You may sign up for credit and other finance options trying to dig your way out while the debt drags you down further.
I don't know what the answer is. I don't even know if there is one answer. It's likely that a wide range of initiatives need to be kicked off, and supported by the wider community. The one thing I do know is we need to start being a village again and figure this out together.
What are your thoughts? Comment below.
---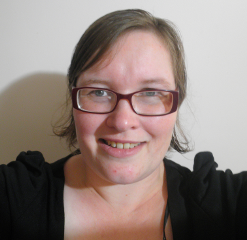 This blog was written by Kym Moore. Kym loves to write when she isn't working, hanging out with her two awesome daughters, or spending time with her awesome husband after bedtime.
---
NB Comments are moderated by Kidspot and must not contravene our Terms of Service.