School holiday tantrum tamers
By
Kym Moore
|
September 18, 2016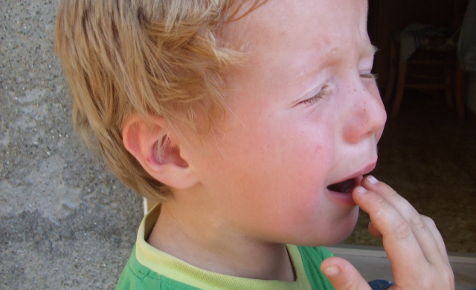 No matter what you have planned for your school holidays, it's likely that, at some point, you will experience a classic tantrum while trying to enjoy time with your kids. Despite what you think, it's more likely to be them than you. (However, there is always wine after bedtime for days when it's you on the naughty spot – I feel this might need a different post).
Triggers
The cause of any tantrum my kids are having is often due to some unfulfilled need. These generally being:
Hungry
Thirsty
Too hot/cold
Overstimulated/Tired
While tantrums can happen anywhere and at any time, tantrums on holiday are simply the worst. They are often forgettable for the child but us parents remember! I often become slightly unhinged when they bring up a happy memory about a trip and all I remember is carrying a snotty screaming child back to the car because of something ridiculous. There was this snow trip once where we spent 80% of our trip listening to her moan. She loves looking at the pictures of that trip. I have almost blocked the moaning out.
Be prepared
If your kids are prone to tantrums, you probably already know the basics:
Have snacks readily available
Have a drink on hand
Have a bag handy so you can pack or unpack jumpers as needed
For us, we also carry ear protection and electronic devices. These help our eldest with being overstimulated. We use devices even in shows (but not movies), because although she might be excited to go and see a play or a concert, it can get a bit much.
Let it go
I am sure a few parents look at me sideways when I have someone sitting in an expensive seat not watching the show. However, rest assured she gets what she needs out of the experience even if it's not what you or I would imagine. I remember one time we went to see the Wiggles. She spent the whole show lying on her back on the hard wooden floor. I was pretty steamed about it, but afterwards she got up and had this massive smile on her face. She felt all of the music through her whole body from the floor.
Of course sometimes we have been somewhere and a tantrum has been completely unacceptable. A night at a ballet is a different audience to the Wiggles for a start. For us we do pick and choose what is going to be kid-friendly too. If it's not kid-friendly but it has educational appeal, then we do our best to provide lots of distractions and questions so that they are less inclined to be bored or be thinking about their sore feet. But if it gets too much and it's all going pear-shaped then we move along to the next activity.
I guess what I'm trying to say here is that these school holidays, do your best to be prepared. Keep snacks and drinks on hand. Have what you and your kids need to get through long waits and then try to let go. Your kids will get something magical out of anything you do together. Time with family allows them a sense of belonging and love. That's the important stuff. When you look back on the pictures (and you have made peace with yourself over a glass of wine about the tantrum fall-out), there'll only be the happy memories.
---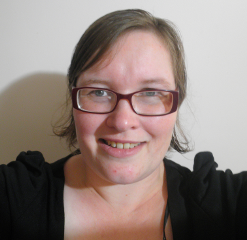 This blog was written by Kym Moore. Kym loves to write when she isn't working, hanging out with her two awesome daughters, or spending time with her awesome husband after bedtime.
---
NB Comments are moderated by Kidspot and must not contravene our Terms of Service.