Applying Out of Zone
By
Kym Moore
|
October 20, 2016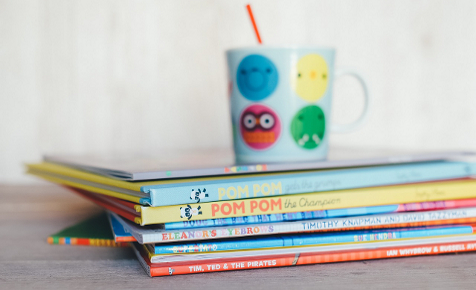 The other day I pulled a crumpled newsletter from my daughter's school bag. Inside the newsletter was a prompt to parents for out of zone enrolment for the New Year. My heart did a wee flutter as I realised this meant us. My four year old will be five next year and is more than ready to join her sister at school.
Enrolling for school
In New Zealand children can start school from the time they turn five, though enrolment is not mandatory until their sixth birthday. If you are looking at enrolment for a child next year, it pays to look into what enrolment requirements your chosen school has. Some schools don't have a zone so you'll only need to complete an enrolment application. However, other schools will have zoning requirements in place to help them limit their roll numbers and to make sure local kids can attend the school closest to their home.
Zoning
We went out of zone with our first child's enrolment and as we have decided to continue with that school for our youngest, I knew I needed to apply via their ballot process. Not all schools will have the same ballot or enrolment scheme in place. Depending on the numbers of incumbent students expected, some zoned schools may choose not to open a ballot at all. Other zoned schools will have a selection criteria and weighting that is placed on your ballot application. For example;
First priority will be given to all in-zone children

Second priority may then be passed to children who are part of a special programme the school offers, such as a Maori immersion programme

Third priority may be given to those children who have a sibling currently attending the same school
Then after those categories, priorities could be given to children who have siblings who are former students; students whose parents are former students; and students whose parent(s) are on staff at the school or on the school board. There may be other specific priorities given as well. The school you are applying to should have that information available to you as part of their enrolment or ballot details. Finally any remaining places will be offered to students where no other priority applies.
Once the application is made, and the ballot has been drawn, the school will make contact with you. This is usually by letter. If your child is drawn then you will get an acceptance letter and you need to respond to confirm your enrolment. If your child doesn't get a place, then you'll be informed of your place on the wait list.
If you don't get your first choice of school, you can still remain on the waiting list but it's a good idea to have a back-up school selected just in case you need to enrol there instead. We have kicked off the process ourselves now. It's a nervous wait for the results, especially as Miss Four already has a special relationship with school staff and volunteers. If we aren't successful in this ballot, there will hopefully be a further ballot we can try for early in the New Year.
For more information on enrolment, visit NZ Government - Education - School enrolment
For more information on zoning, visit Education - Enrolment schemes (zoning)
---
This blog was written by Kym Moore. Kym loves to write when she isn't working, hanging out with her two awesome daughters, or spending time with her awesome husband after bedtime.
---
NB Comments are moderated by Kidspot and must not contravene our Terms of Service.