Skills your child needs to be ready for school
In New Zealand your child can start school or kura kaupapa any time between the ages of 5 and 6 years. There are lots of skills your child needs in order to be able to fully participate in school life.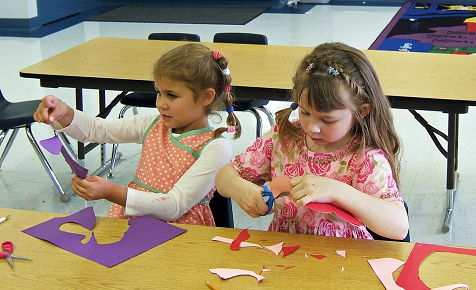 Help them get ready to learn
The transition to school can be challenging for children. Having the right set of skills can help ease this transition and have them ready to enjoy everything that school life has to offer.
Kindergarten is designed for preschoolers and to help develop life skills that will assist with this transition to school. The experiences they have at kindergarten builds children's skills so that they are capable, competent, and confident learners
Literacy & Numeracy
Pre-literacy skills are developed at Kindergarten through a wide range of opportunities from learning to 'sign in' (write their name) and find their named hook/locker for their bag, through to learning songs and story reading. Children are also encouraged to 'read' books left to right and turn the pages carefully. Numeracy skills are taught through experiences such as song, storytelling, and games.
The experiences they have at kindergarten builds children's skills so that they are competent, confident learners and communicators; healthy in mind, body, spirit, secure in their sense of belonging and in the knowledge that they make a valued contribution to society. (Te Whariki Early Childhood Curriculum).
Social & independence skills
At Kindergarten your child will develop a sense of belonging, and learn that there are safe spaces away from home, where they can feel comfortable and know that their parents will return. Social skills are developed through group games, speaking about their news in front of a group, leading a game, and working in groups. They also work on building their confidence with other people, other children, but also adults so that they are confident to approach them if they need something. They will be encouraged to embrace new challenges and explore their surroundings. They will also learn how to take turns, succeed and to celebrate others successes.
Leadership and responsibility
Children at Kindergarten are given lots of responsibilities (and the sense of pride that comes from this). They are responsible for treating Kindy equipment with respect, for returning equipment to the correct place, and for helping new Kindy kids find their way.
Other skills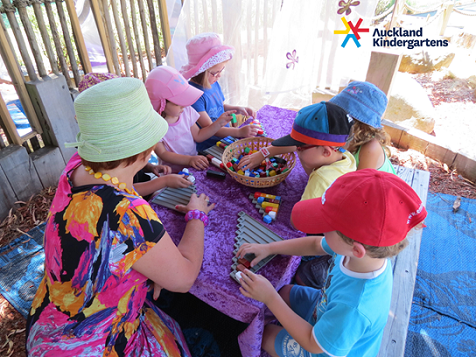 Children will also learn a huge range of other skills that enable them to be school ready - washing their hands, knowing the names of colours, hanging up their bag, getting out their lunchbox and actually eating something (not as straightforward as you might think with all the distractions), looking after their personal possessions (shoes, socks, lunchbox etc), sitting on the mat, and wearing their sunhat when outside - just to mention a few.
As your child nears their school start date, Kindergarten teachers will work to help the transition to school process simple and seamless.
This article was written for Kidspot New Zealand and Auckland Kindergartens (AKA). Find out more at aka.org.nz or call 0800 4 KINDY