Tips to be a lunch box legend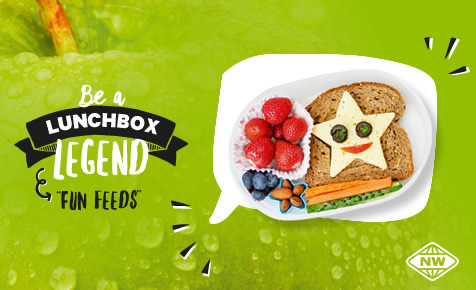 Every parent wants to make sure their child is getting the right sustenance, but when you're not there to police it, you can't rely on your child to make all the right nutritional decisions. Sometimes there's nothing more disheartening than opening their school bag to find a half-eaten lunch!
However, there are a few tricks that you can do to encourage your child to eat everything in their lunch box, and it doesn't require you to spend hours recreating movie characters in food-form!
1. Keep it interesting
The first step in getting your child to eat all their lunch is to make them excited about it!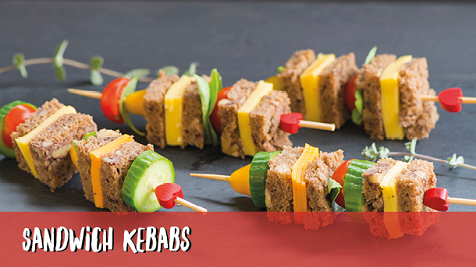 There are so many inventive ways of jazzing up your child's lunch. Using a thermos to keep food warm until lunchtime (mac and cheese anyone?) or turning food into different shapes is a sure fire way to keep your child interested. Check out these awesome sandwich kebabs and sushi sandwiches.
And don't forget that breakfast is one of the most important meals of the day: Weet-bix tropical stack.
2. Keep it cool
Keeping your kids lunch cool can be delicious too. Freeze a bunch of grapes; place them in a zip-lock bag to keep the rest of their lunch fresh and cool. Then they've got a snack at the end of it too!
A frozen drink bottle will also act as an ice pack but melt into nice, cool water by lunch.
Check out these other awesome tips.
3. Do it yourself
Really impress your kids by making all their favourite treats yourself! If they have a hand in making them, they're even more likely to eat them.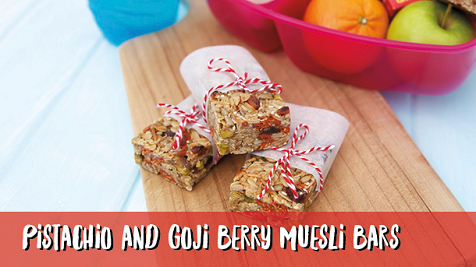 You could make your own healthy chips for the lunchbox by using thinly sliced kumara, apple, carrot or tearing up Kale leaves into a few small pieces - just rub in a little olive oil, and bake in a hot oven until crispy. Kids will love them! You can also make your own Muesli Bars and Mini Bacon & Egg Pies. The options are endless - find even more here!
This article was written by Kidspot and New World.