Bouncing water balloons
Blogger Gillymama shares her amazing water play ideas.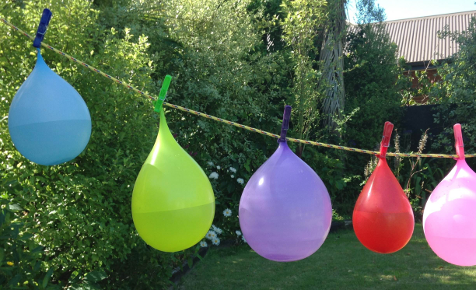 This is a great activity for a warm sunny day - the perfect way to cool the kids off and keep them active at the same time. Don't forget the sunscreen before they head outside - slip, slop, slap and wrap!
This activity is easy and fun to set up and if you've got kids, you'll probably have balloons somewhere in the house. It's a fun activity but your kids can also learn a few things too, like weight (of water), pressure, strength, & limits (of the balloons). My kids also really enjoyed filling the balloons from the tap, trying to blow air into them without getting squirted in the face and trying to tie them off.
What you'll need:
1x packet of quality party balloons (normal size, different shapes are fine)

Water

String/washing line

Pegs

Willing children (ready to get wet!)

Balls/bats/rackets

Large bucket / washing basket (makes it easy to carry filled balloons outside)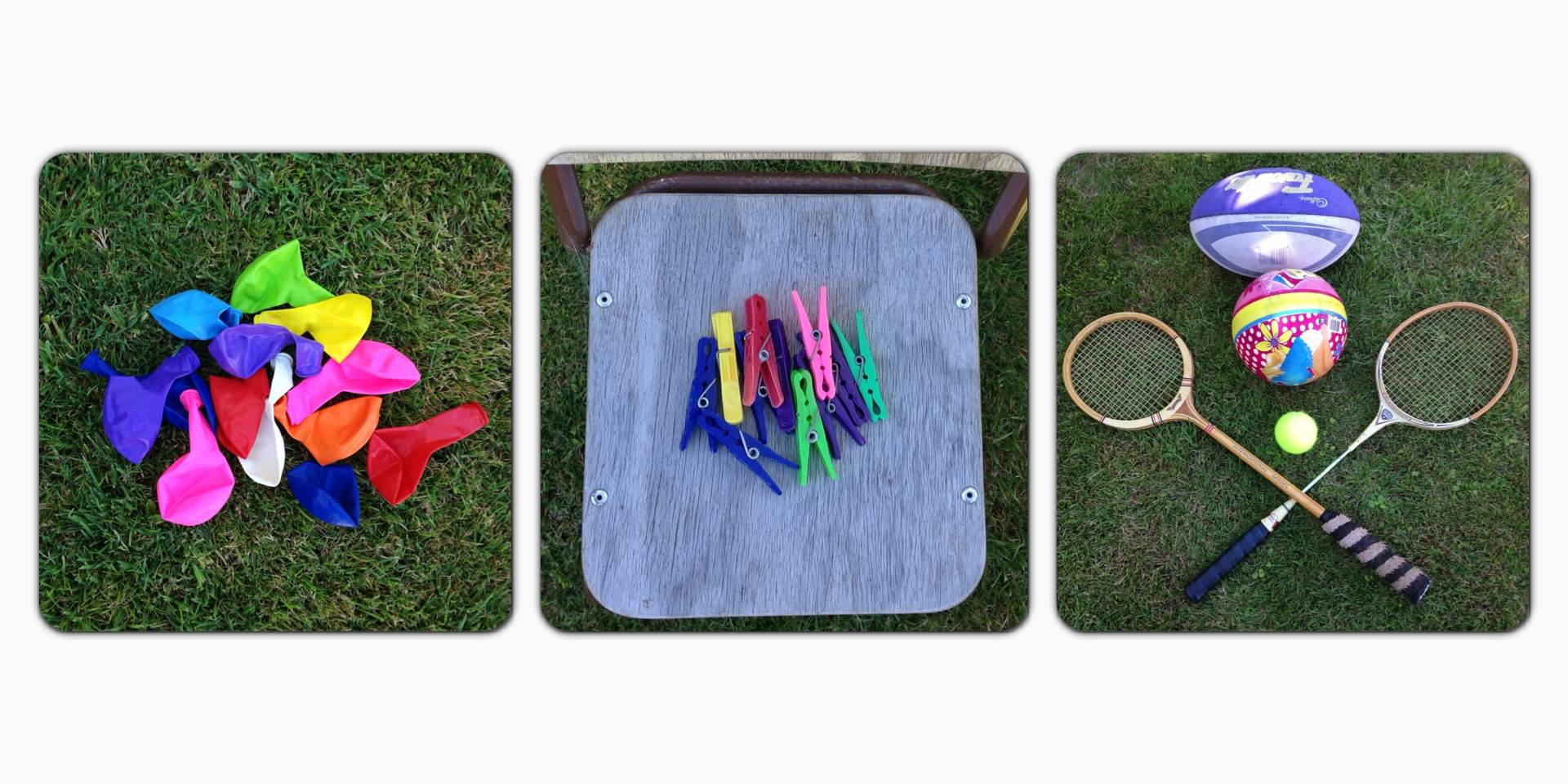 Getting set up
Start by filling your balloons from the cold tap. Aim to have all the balloons slightly different with the amount of water and air. Fill some up completely with water and fill some 1/3, 1/4, 1/2 etc with water and blow air into them before you tie them off. If the kids are filling and blowing them up they're bound to be random!
TIP: the more water the better the pop! More air the longer they take to pop.
Carry basket/bucket of filled balloons outside and peg onto washing line, or tie up a piece of strong rope.
We took turns pegging the balloons on the line (which was chest height for the children), seeing which ones were heavier and looked like they'd break. Some were really heavy yet did not break! (talk about the stretching properties of the balloon).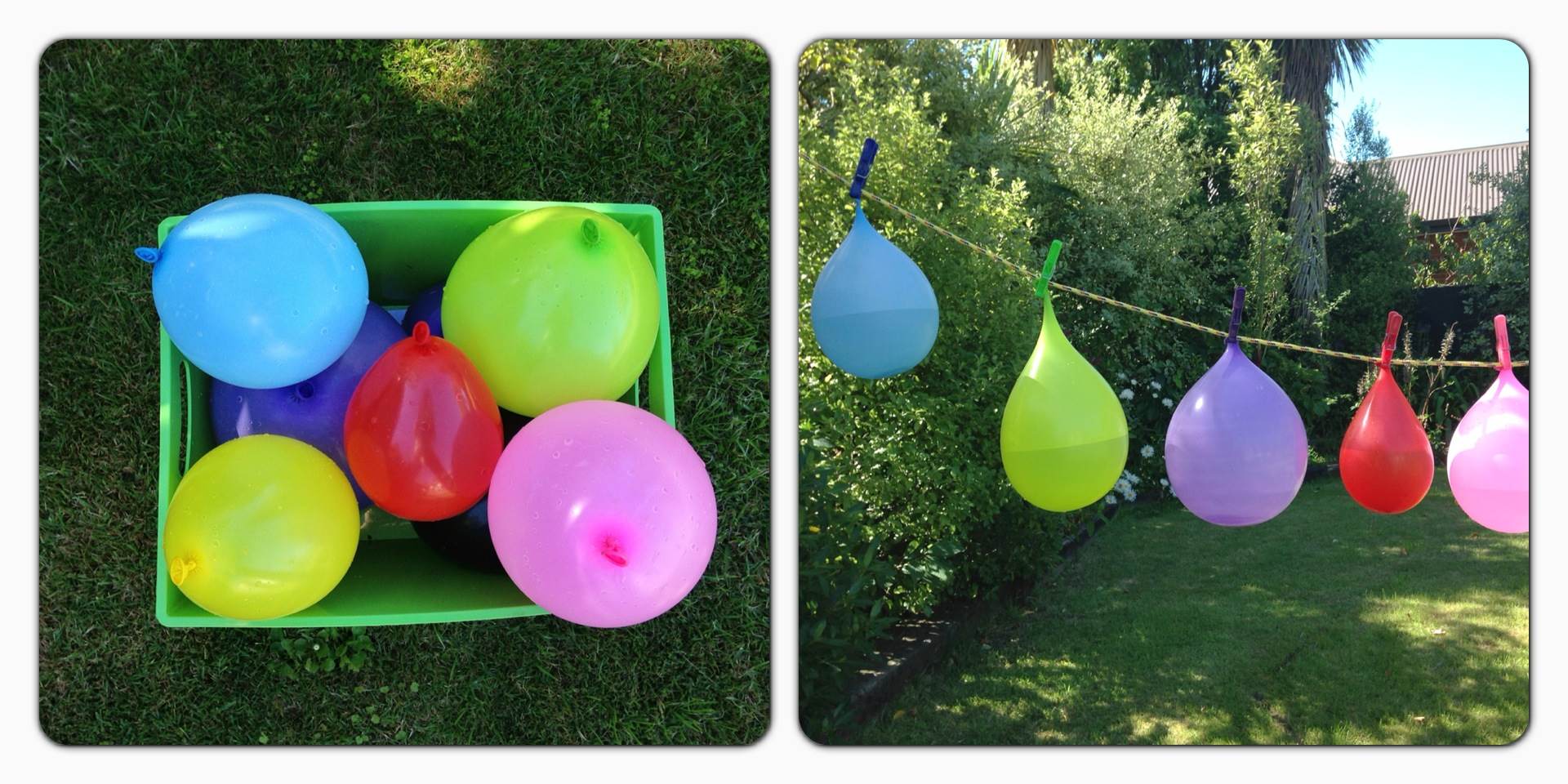 Game on!
When they were pegged, we (yes me too) took turns hitting the filled balloons with different racquets and balls. I was surprised even with the strongest whack none popped! Fits of laughter and surprise emerged when the kids were hitting the balloons and nothing was happening. Especially if one of them pulled the short straw and had to stand in the firing line to get wet.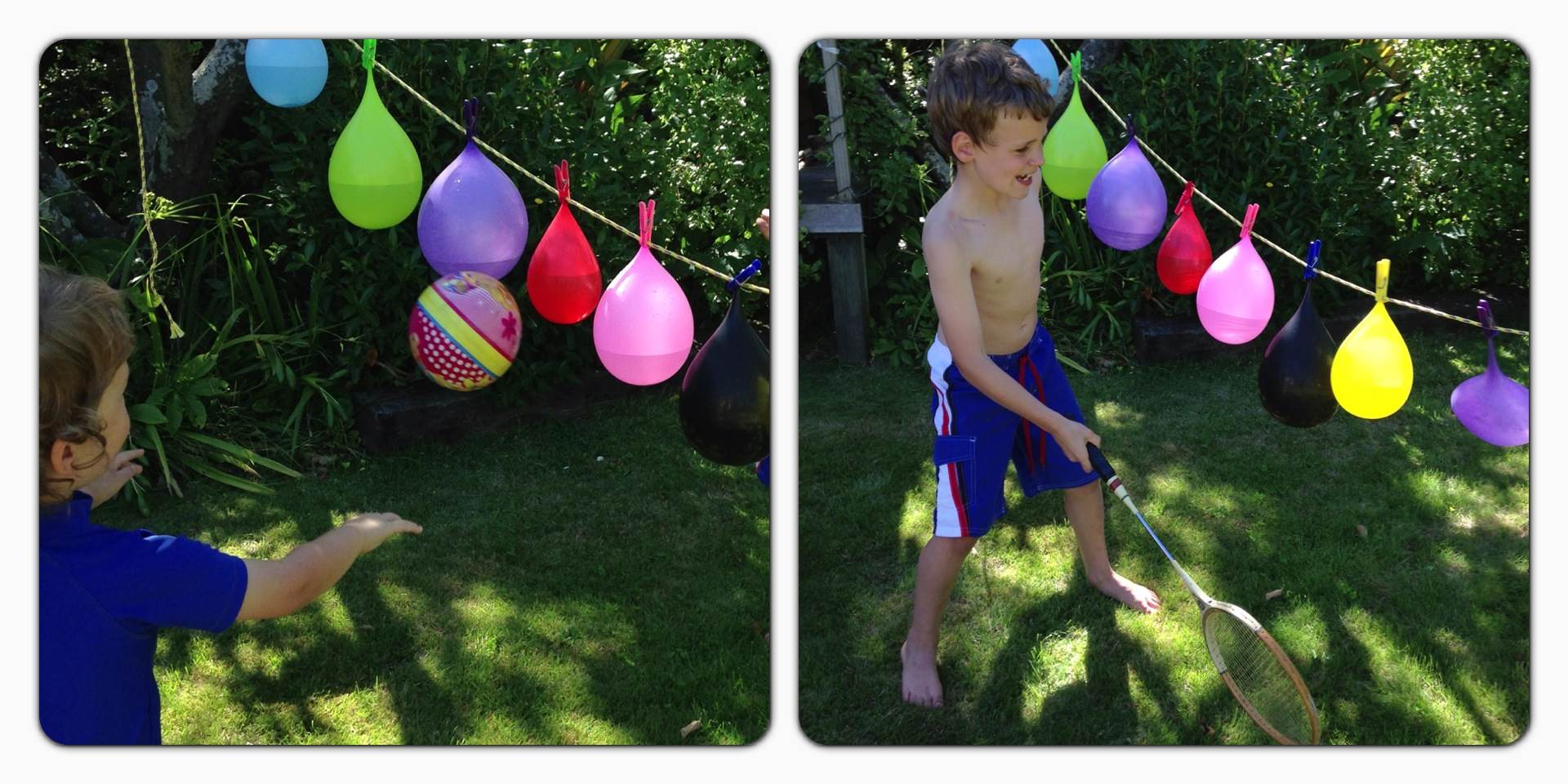 Throwing and catching
We tried throwing/catching the filled balloons. From a close up and further away distance. The kids dictated where they thought they'd have to stand to make them POP!. No matter how hard we tried SOME balloons just would not pop!!!! Even when thrown at a gnarly tree trunk they bounced off, many popped in the bushes and a few popped on feet! Sadly none on the face [insert wicked laugh here].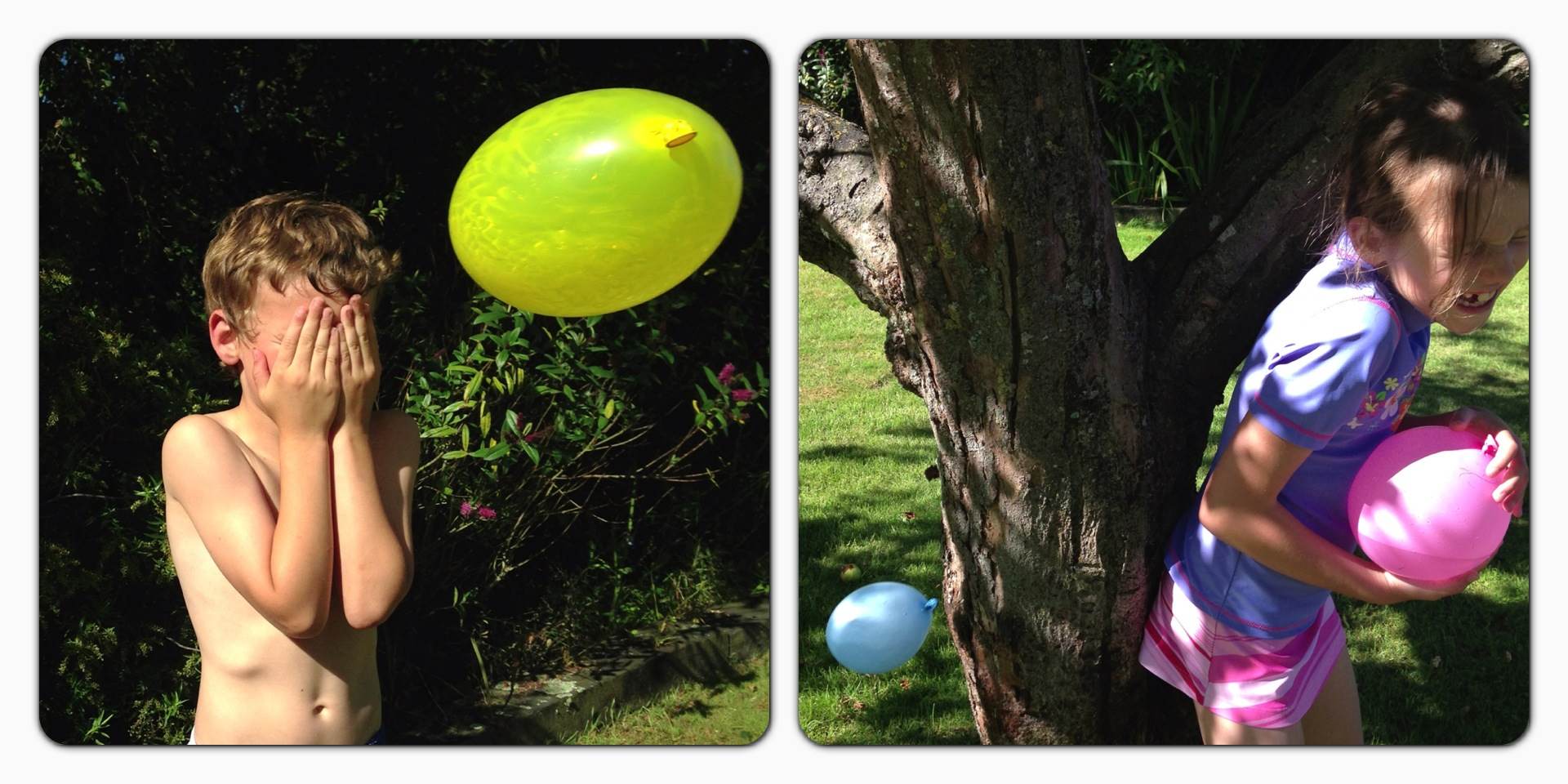 Discovery
Let your kids discover ... more air, more water, no air, less air, less water? So many combinations produced different results. We talked a lot about WHY they were all behaving so differently.
My littlest one had so much fun with his small blue bouncy wobbly balloon, it morphed into different shapes as it bounced on the lawn. In the end he went out onto the driveway area and tried the concrete path and the gravel driveway. To his dismay his little blue balloon would not pop. Luckily Dad came home and was able throw it high into the air onto the gravel … splat!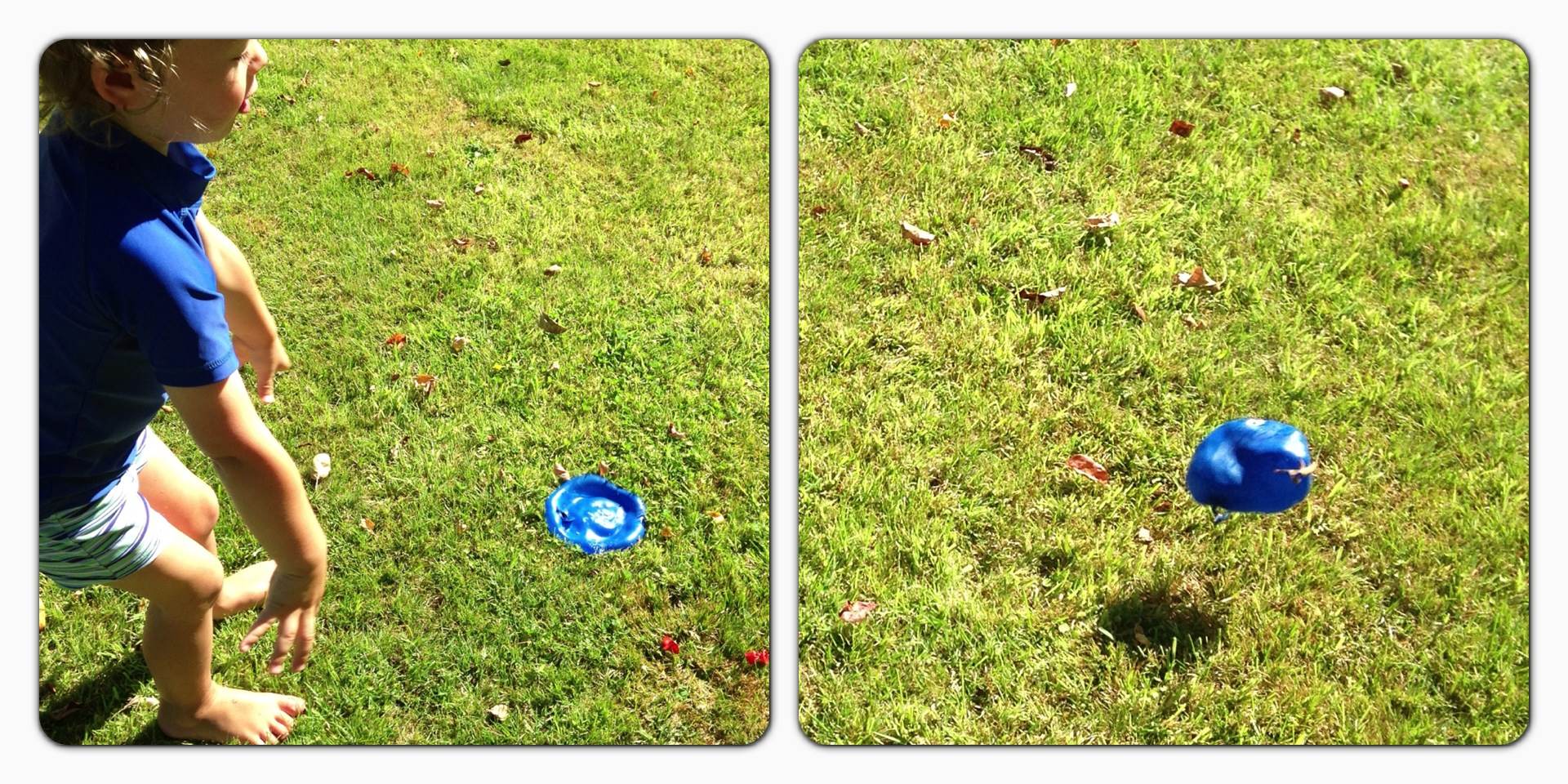 The easy & fast way to do this activity would be to fill them all up with water and they'd pop first go, but when you add less water and more air it ended up much more fun for the kids as they were really hard to pop! They threw them at each other in anticipation they'd get wet ... but they bounced! From ages 3 to 9 this activity was loads of fun!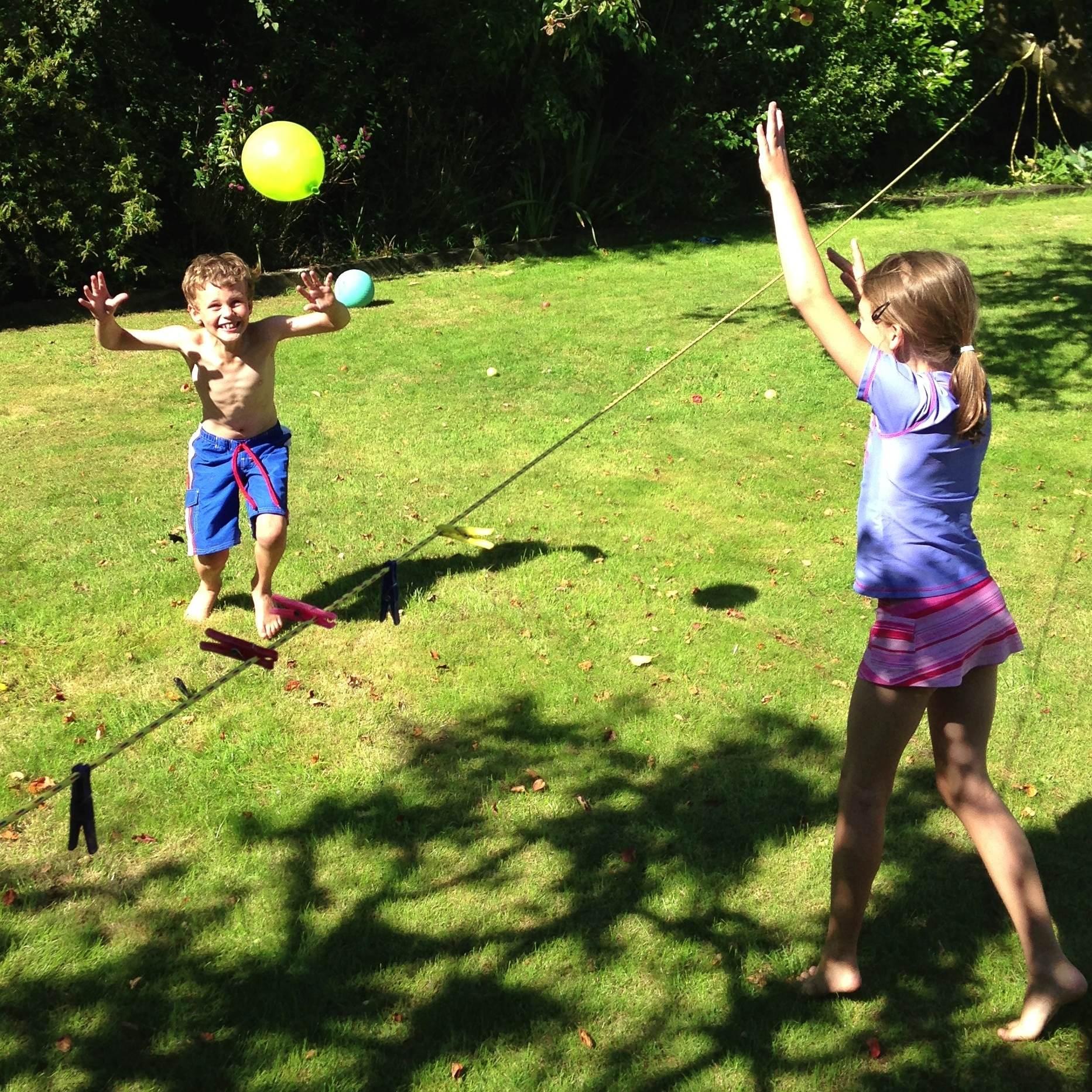 Have fun, and of course don't forget to collect up all the broken pieces of balloon.
This blog was created for the Hasbro Magic of Play promotion.