When Playdates Go Wrong
By
Kym Moore
|
February 10, 2017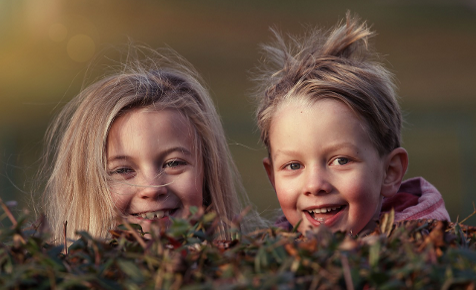 Even though I have two children (eldest is nine years old), I am still pretty new to playdates. My children have introverted parents, who work full-time. While we try our best to be open and to chat with other parents, we don't tend to see the other parents often. Even if we are in the same room, broaching a playdate can be nerve-wracking. Most of the first playdates we have had, happened because the other set of parents have suggested it.
Since those first playdates, we now have two or three families who we can set up a playtime with. Just like us adults though, some kids get on great together for hours on end while others start to grate on each other quite quickly. Of course, they are all friends. However, friendships come in all different varieties.
When it starts to go wrong
My eldest has a friend, who she would happily just hang out with. They don't feel the pressure to be anything but themselves together. That friend brings a relaxed atmosphere to any playdate. Those playdates are really low stress for us all. Then she has other friends, who are like fireworks. They buzz with excitement of having a playdate with her. She and they run around, dance about and chatter non-stop. Then around the two hour mark, they have had enough of each other. The only problem is they don't realise that they have had enough.
I start giving the "okay girls, we are going to pack up in five minutes" warnings. Both of them dragging their feet, asking if the other can stay longer. If I listen to them and stay, the playdate ends in tears and apologies about an hour later. For some reason, despite my knowing it will go to custard, maybe, I think to myself, this time will be different. Playdate hope springing eternal?
Top tips to keep playdates on track
My best tips for making sure a playdate goes well are:
Know your own child's playdate limit. Like my kid, this might be friend by friend rated
Set expectations early, on what the playdate will include and how long it will be
If possible, go out - it's fun to meet at a park, or at an activity. Plus there is no house clean up needed
Stick to the plan as tightly as you can, especially for younger kids
Include a snack and drink, because playing is hard work
Make sure there is time to unwind after the playdate
I'm not sure how many other kids need this, but my kid needs a period of alone time after any outside interaction. I call it her recharge time. If she doesn't get that wind down, then family life can be quite difficult for the rest of the day. I like to put her in water if the playdate has been overwhelming too. A warm shower or bath does wonders for calming her down.
How do you find playdates? Super fun or super stressful?
---
This blog was written by Kym Moore. Kym loves to write when she isn't working, hanging out with her two awesome daughters, or spending time with her awesome husband after bedtime.
---
NB Comments are moderated by Kidspot and must not contravene our Terms of Service.