How to sleep safely with your baby
Every year in New Zealand, an average of 50 families suffer the extraordinary grief associated with Sudden Unexpected Death in Infancy (SUDI). It's the worst rate in the industrialised world. More than half of these babies die from accidental asphyxiation while bed-sharing.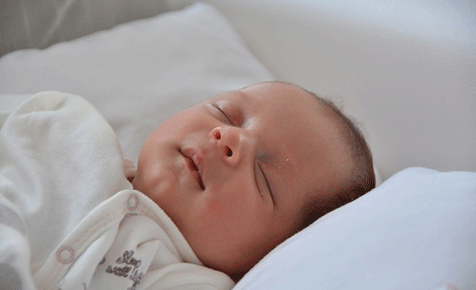 Making every sleep a safe sleep
Babies needs to sleep in their own space, free from others who may accidentally suffocate them. For parents wanting to sleep with their baby close by, there are a selection of sleep solutions to allow this to happen safely.
Wahakura
Following an increase in SUDI and reccommendations for various coroners, Hastings doctor, GP Dr David Tipene-Leach advocated for parents of newborns to use a wahakura - a traditional woven basket that is designed to be used as a sleep space, providing a safer alternative when bed-sharing.

Dr. Tipene-Leach advises "A wahakura is a woven flax bassinet for infants up to 5-6 months of age. This return to a traditional Maori way of sleeping babies creates a safe sleeping space for your baby and protects baby from SIDS (Sudden Infant Death Syndrome) and prevents accidental suffocation. It also promotes breast-feeding and bonding with baby."

In response to this need a modern version of the wahakura was developed and produced and has been distributed to a number of families. A number of weavers are now making Wahakura for distribtion and purchase or there are instructions from experienced weavers online on how to make your own.

Read more

Pepi-Pod®
A modern version of the Wahakura, the Pepi-Pod® was created following the Christchurch earthquakes and has been distributed through the Pepi-Pod Sleep Space programme to families with newborns who are at risk of SUDI.

Supporters of the Pepi-Pod Sleep Space Programme believe that the use of the product along with wahakura has helped to reduce the incidence of SUDI in recent years.

BabyStart Box
Based on the
Finnish Baby Box
, BabyStart has developed a baby box that is safe to sleep in and comes full of around 40 carefully chosen items including clothing, nappies, a book and a toy. It also contains a fitted mattress and bedding. Primarily a charity, gifting BabyStart boxes to those most in need, their purchasing programme also means that if you buy one for yourself, another one is donated.
Did you bed-share with your baby? Where did your baby sleep?
This article was written for Kidspot NZ. Sources include Auckland District Healthboard and Flaxworx.