Slumber party crafts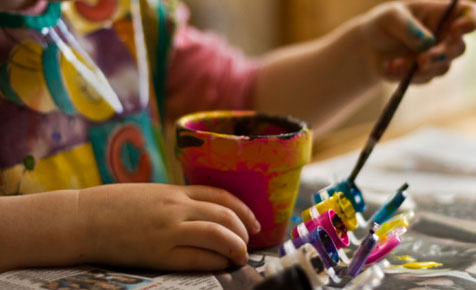 Craft projects aren't a requirement at your slumber party, but you can certainly include craft-making if your child and her friends enjoy making things. By organising craft projects, you also give your guests a chance to calm down before bed after the excitment of other more physical slumber party games.
A simple idea is to buy inexpensive pillow cases and let the kids decorate them with fabric pens for a super slumber souvenir. (Slip a piece of cardboard inside when decorating to keep the ink from seeping through to the other side.)
Find more craft projects for school-age kids
This article was created for Kidspot, New Zealand's parenting resource for birthday parties.
More slumber party articles
Find more birthday party ideas: