Slumber party food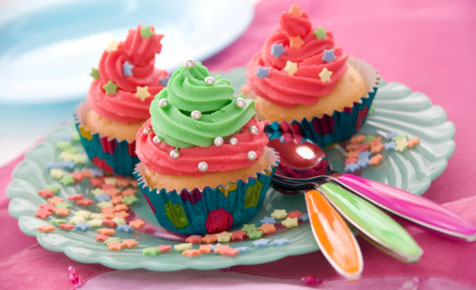 Junk food at slumber parties is a time-honored tradition, but don't go overboard - because it will be you who has to deal with a bunch of kids on a sugar high who refuse to go to slepp!
try to keep the junk food to chips, a small selection of lollies and birthday cake, but also offer a proper dinner and breakfast as well as fruit and vegetables so you don't end up with a party full of tummy aches. Offer bottled water or juice instead of soft drinks or no one will be going to sleep.
Slumber party guests could be old enough to make their own food, so consider planning a kid's cooking activity. Make-your-own pizza or tacos work well for this age group.
Find easy slumber party food:
Find more party food ideas:
Browse fun party food:
This article was created for Kidspot, New Zealand's parenting resource for birthday parties.
More slumber party articles
Find more birthday party ideas: