Easy Microwave Candy Glass
By
Kym Moore
|
May 10, 2016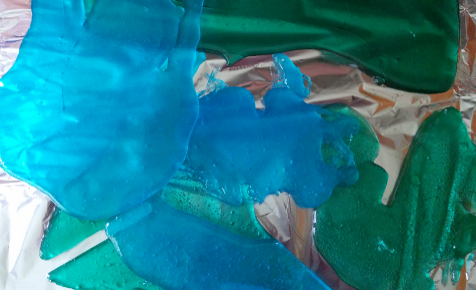 My youngest daughter is obsessed with Frozen at the moment, and really wants an ice castle cake for her birthday. She was pretty kind to me. She wanted a plain white circle cake, with some Frozen character dolls on the top and shards of ice candy creating a castle backdrop.
I was a bit nervous about cooking with boiling hot sugar. I am accident prone when it comes to baking. Since I couldn't buy long shards of hard candy glass online, I then did some research for candy recipes. When I looked online I struggled to find a recipe that didn't call for ingredients I didn't understand or equipment I didn't have. Given that I'm deeply in birthday mode, I really couldn't afford to have more expensive equipment on my purchase list.
I decided to try and find out what corn syrup was. Thanks to my resourceful husband I discovered that corn syrup is called glucose syrup here. Another search told us that the syrup could be found in the baking section at our local supermarket. We knew that as long as the one we found said it had been extracted from corn on the jar, it would work.
A bit of experimentation with quantities, and our microwave and I can now bring you my version of microwave candy glass!
You Will Need:
· 1 cup of caster sugar
· 1/2 cup of corn extracted glucose syrup
· 1 TBSP of hot water
· 2 drops of food colouring
Instructions:
In a Pyrex jug (I used a 2 ltr one), add the sugar and the water. Stir to combine and then add the syrup. If you spray cooking oil on the measuring cup before measuring the syrup, it does come out a lot easier. Combine the glucose and the sugar mixture.
Put the jug in the microwave on high for 3 minutes. When it comes out, give it a stir and then microwave for another one and a half minutes. When it comes out it should still be white in colour and should be really frothy. If it's yellowed in any way, it has started to caramelise and it will affect the colour of the glass. Add the two drops of colour and mix it in.
In a slice tray that has been sprayed with oil, pour your candy glass as evenly as possible. You have to be super quick because it starts to set really fast. Put the candy aside to set. Clean up is fairly easy. You just need to use boiling hot water and liquid soap to soak the candy off everything.
Once the candy is set, you can smash it with a meat tenderiser or a clean hammer. You can then have big or small pieces. Big pieces will make an excellent backdrop for character dolls on a cake. You can use the small pieces to decorate the sides of the cake. Smaller pieces would also be great in a Frozen themed snack bag as a party favour too.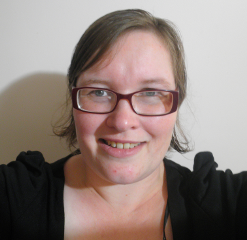 This blog was written by Kym Moore. Kym loves to write when she isn't working, hanging out with her two awesome daughters, or spending time with her awesome husband after bedtime.
NB Comments are moderated by Kidspot and must not contravene our
Terms of Service
.