Rice Crispy Wands
By
Kym Moore
|
July 26, 2016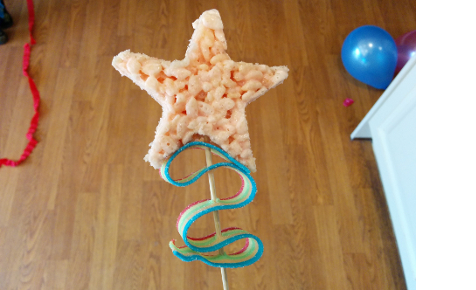 We had a dress up day at daycare recently that required a shared plate. What better to share than a snack that doubles as a costume prop?
You Will Need:
· 6 cups of Rice Bubbles
· 1 ½ packets of Homebrand marshmallows
· 75 grams of butter
· Rainbow sour strips or similar
· Kebab sticks
Instructions:
Grease a slice pan with butter and set it aside. In a large pot, heat your butter until melted and then add your marshmallows. Stir these until they are melted into the butter. This should look smooth and creamy.
Next add the rice bubbles and stir the marshmallow mixture quickly through the cereal until it's evenly coated. Pour the combined mixture into your slice pan and press it down with the back of a spoon until you have a flat even surface.
Allow the marshmallow slice to cool. Then once it is set, turn it out onto a clean chopping board and cut out shapes for your wands. I used a star shape, but you could use a heart or anything you like.
Depending on the number of guests you are catering for, you may find you need to repeat making the marshmallow slice to get enough wands. Unfortunately, you can't re-heat the mixture to use up any off-cuts. My husband and I were devastated, but we soldiered on eating those off-cuts all week. They keep great in an air-tight container for about 7 days.
Lastly, onto a kebab stick lace one sour strip on like ribbon pleats and then add the marshmallow slice shape to the top. Of course you can make this a bit healthier by cutting a piece of fruit for the top of the wand or replacing the sour strip with some grapes down the handle.
These wands went down well with both boys and girls. Everyone wanted the chance to cast some magic on their taste buds.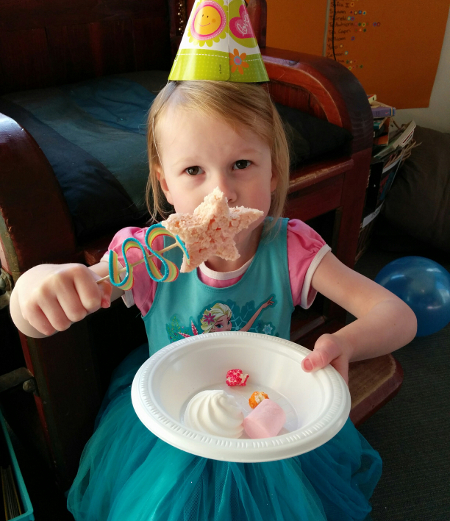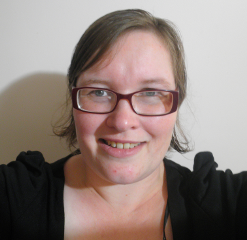 This blog was written by Kym Moore. Kym loves to write when she isn't working, hanging out with her two awesome daughters, or spending time with her awesome husband after bedtime.
NB Comments are moderated by Kidspot and must not contravene our Terms of Service.