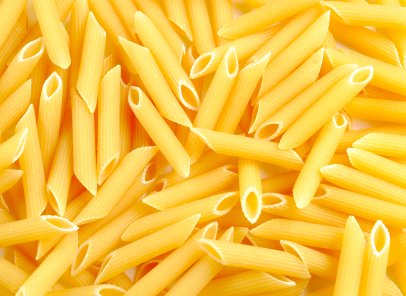 Penne pasta
Penne pasta is a first finger food for babies and toddlers. An easy baby food recipe to make, your kids will love holding the pasta and feeding themselves.
Ingredients:
Method:
Place approximately 5cm water into a saucepan and bring to a steady boil.
Place penne pasta into the boiling water and cook for 5 - 8 minutes, until pasta is soft enough to eat.
Drain and serve.
Place penne pasta into a microwave-safe bowl and cover with approximately 5cm of water.
Cook on the highest microwave setting for 5 - 6 minutes, until pasta is soft enough to eat.
Drain and serve.
Notes:
Penne pasta is shaped like small tubes, approximately 3 - 4cm long on average.
Penne is the least messy alternative out of the pasta range, which is why we love it. No long spaghetti noodles swishing mess all over the house!
Kids love plain penne pasta as a snack so it makes a fabulous first finger food for littlies.
To create individual tuna pasta bakes: Use a microwave-safe single-serve bowl and add your favourite pasta sauce, tuna and a handful of quickly-steamed frozen veggies to the cooked pasta, then cover with grated cheese. Give it a quick zap in the microwave to melt the cheese through the pasta and voila! Melty, yummy pasta bake in minutes.
More first foods recipes: