Can We Get A Cat?
By
Kym Moore
|
October 31, 2016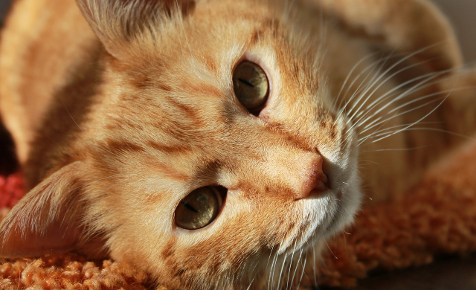 For about two years now, my youngest daughter has been asking for a cat. We haven't had a cat for about seven years. My eldest only had 22 months with our previous cat and our youngest has never had a cat living with her. For one reason or another, the right time for a cat hadn't happened. Not having a pet does make life a bit simpler, and there's none of that "it's your turn to clean out the litter box" to contend with.
The right timing for a pet
We have made regular visits to the SPCA over the years. We would drop in food and have a quick cuddle with the kittens they had. Still, the decision to get a cat of our own needed everyone's input and agreement. Hubby was fine with adding a pet as long as he didn't have to have the responsibility associated with it. Miss Nine, however, was our biggest hurdle because she has always felt that cats are destructive backyard predators.
Recently it was my birthday and my family asked what I wanted. I had been increasingly thinking about a cat. So I asked if it would be possible to get one. I knew I would have to take my daughters' feelings into account on both sides. The visit to the SPCA was nerve-wracking because I had one girl who was 100% into the idea and another who wanted nothing to do with my plan. I knew I had to be prepared to disappoint someone including myself.
When we walked in, we were surprised to find only one cat there. She was a teenage mum, who had just weaned her six kittens. She was approximately a year old, friendly and had a lot of people standing about interested in taking her home. The girls played with her for a while and then I decided we might leave. Miss Nine tugged on my arm "we are taking her aren't we?" I said to her "only if it's okay with you". She smiled shyly and let me know it was very okay with her. She had fallen in love.
Welcome to the family
It's still early days so far here, but I can say that our new addition has slotted in nicely. Miss Nine comes home every day from school and plays with the cat rather than jumping on her computer right away. Miss Four plays, albeit more cautiously for cat's have claws, which was a new discovery. She is a mostly indoor cat, and is locked in at night for the sake of the wildlife in our backyard. A good compromise as far as Miss Nine is concerned.
Although, she is more work – I have had to remove her from my desk 86 times so far while writing this! She is also lovely to cuddle with in the evening. She is not quite a lap cat, but I suspect that will change as winter comes around and as she gets older. She is still very much a kitten which means some training and a lot of play. So that is what I'm off to do right now (make that 87 times).
---
This blog was written by Kym Moore. Kym loves to write when she isn't working, hanging out with her two awesome daughters, or spending time with her awesome husband after bedtime.
---
NB Comments are moderated by Kidspot and must not contravene our Terms of Service.