The facts about autism and vaccines
Feeling confused about the supposed link (or lack thereof) between vaccines and autism? An infographic from Upworthy lays all the facts bare.
The overwhelming scientific evidence makes it difficult for anyone to continue to argue the link between autism and vaccinations. Not only has the medical jounal The Lancet retracted the original study – saying that it was a complete fabrication – but countless following studies have disproved the link.
Upworthy have now released a helpful infographic for all of those parents that are still a little confused about the history of vaccine/autism claims. Some of the key points include:
Studies in 1999, 2001, 2002, 2005 and 2012, which all found no link
More than 1 million children studied, with no link found
The Lancet confirmed that the original study "falsified facts"
For a full history of the vaccination/autism scare mongering click on the infographic below to be taken through to the original article on Upworthy: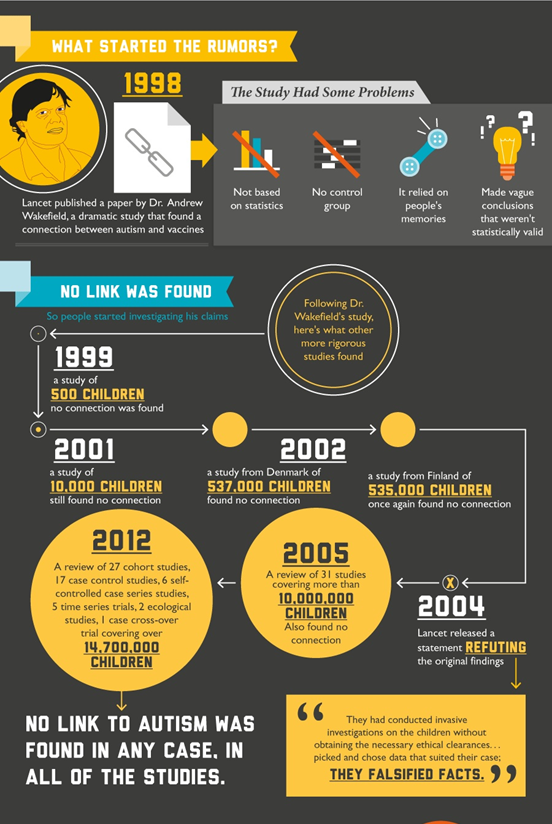 This infographic was produced by NowSourcing and Upworthy, as part of their All 7 Billion campaign. Find the original article and sources here.
Last revised: Thursday, 24 September 2015
This article contains general information only and is not intended to replace advice from a qualified health professional.