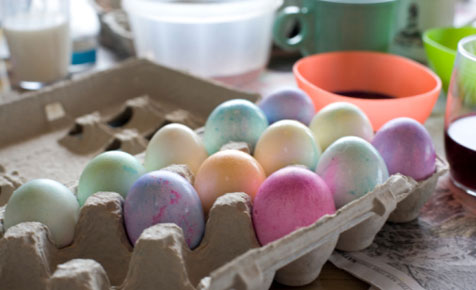 Action packed easter egg hunt
Easter is filled with fluffy bunnies and gooey eggs. We've got some fabulous Easter activities to keep your kids entertained and get them into the Easter mood. It's all totally eggs-cellent fun.
Number of players:
1+
What you need:
Plastic eggs
Paper
Pen
Prizes
Activity:
Prepare plastic eggs by hiding a clue in them with some action that has to be performed by the child that finds it.

You can include actions like "jump 10 times", "sing a nursery rhyme", "hop like the Easter bunny" and so on.

Hide the plastic eggs.

When each child has done a certain number of eggs and performed the actions, they can be pointed in the direction of a prize!
Find More Easter Activities