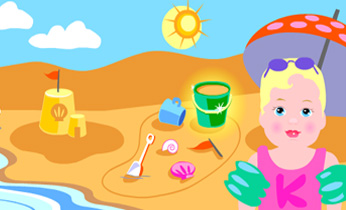 Look after baby
This is a fantastic game played online. It helps to teach kids about looking after someone else while they are having fun at the same time.
Number of players:
1+
What you need:
computer with internet access
Activity:
The perfect solution to one less doll!
Help your child to babysit baby Krissy.
Clever online game where your child will bath, feed, dress and even build a sandcastle with baby Krissy.
Plus, an official babysitting certificate at the end.
Visit the website now to get started!
Find More Kids Online Games