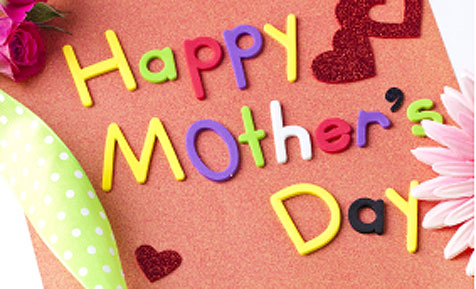 Mother's Day poems
Mother's Day is the one day that we really get to show mum that we appreciate all that she does for us. So how are you going to do that this year? We have put together some really cute poems and printables for her. This is sure to make her smile on Mother's Day.
What you need:
computer with internet access
printer
paper
coloured pencils and markers
Activity:
Your mum will love a home made card from you this Mother's Day and we have solved the problem of what to put in it. Here are some cute poems to print off and pop in that masterpiece you have made.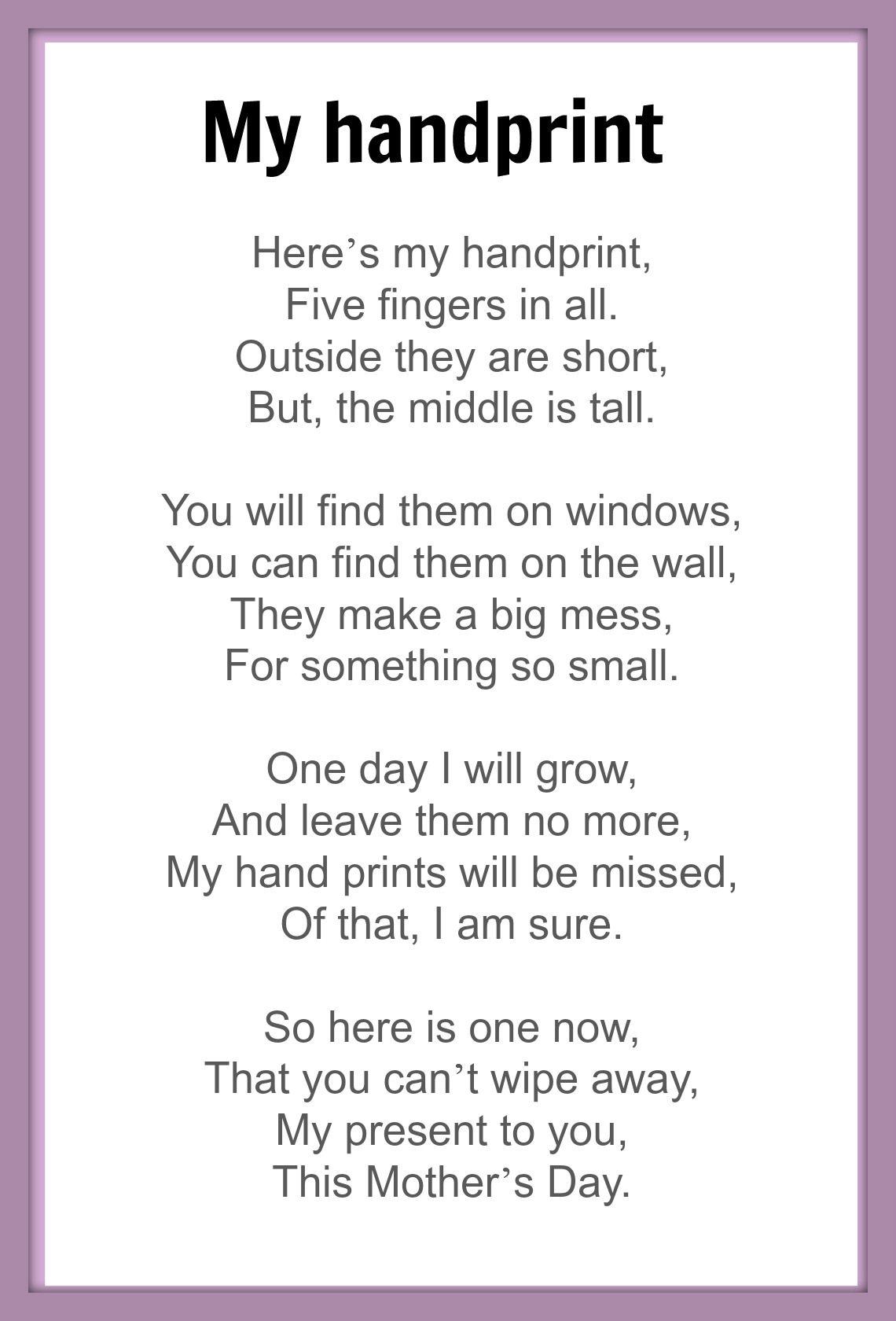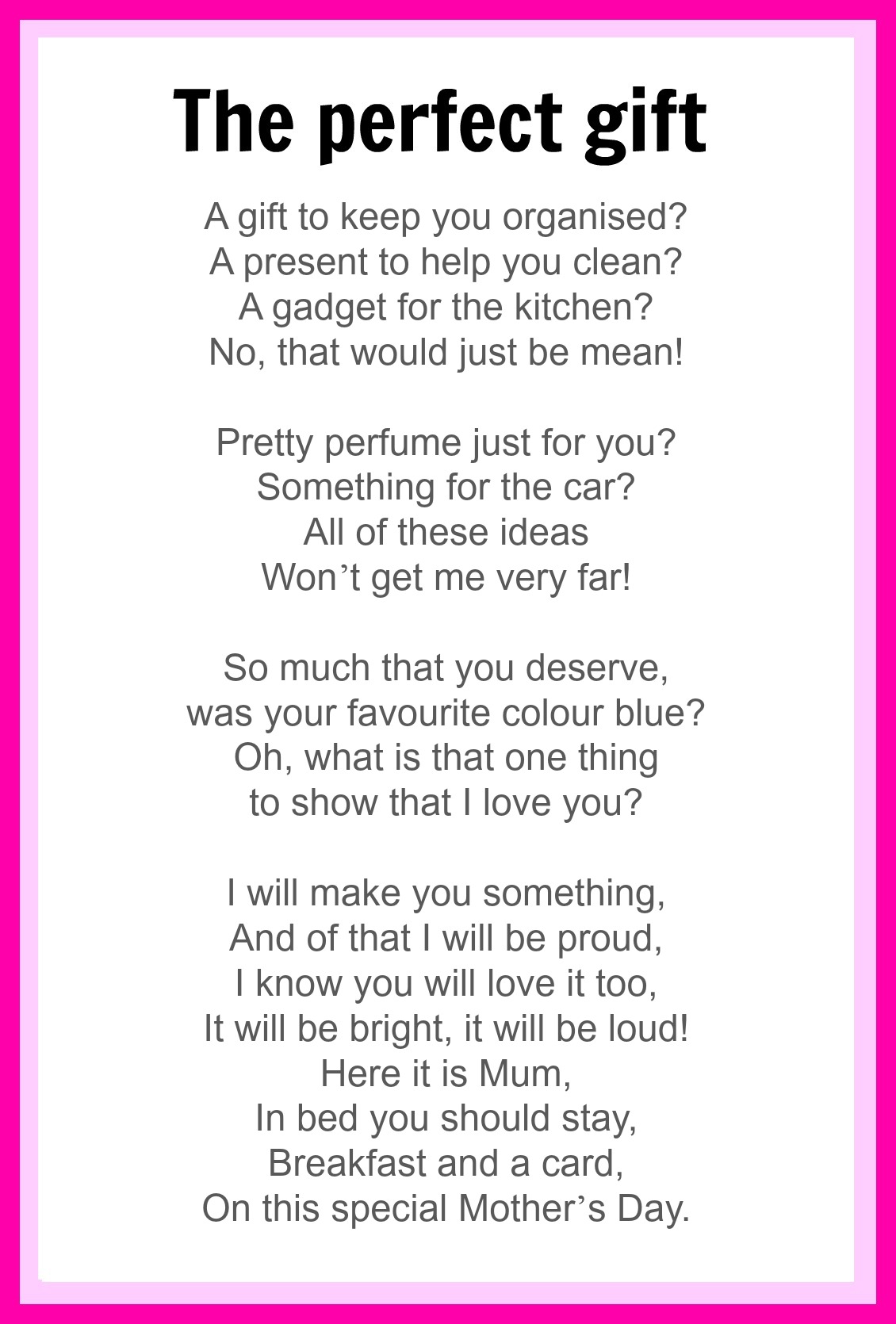 Print this poem. Print this poem.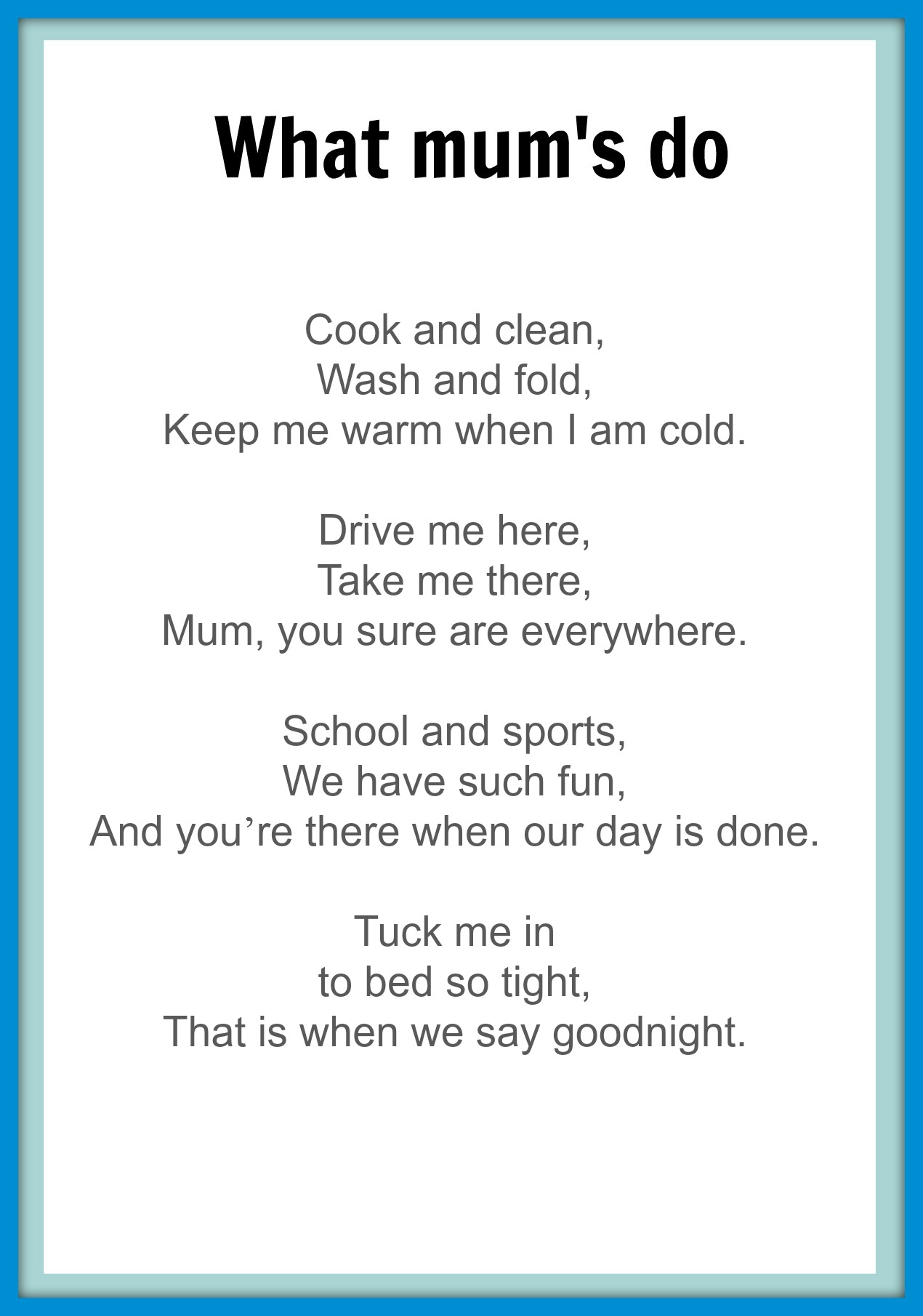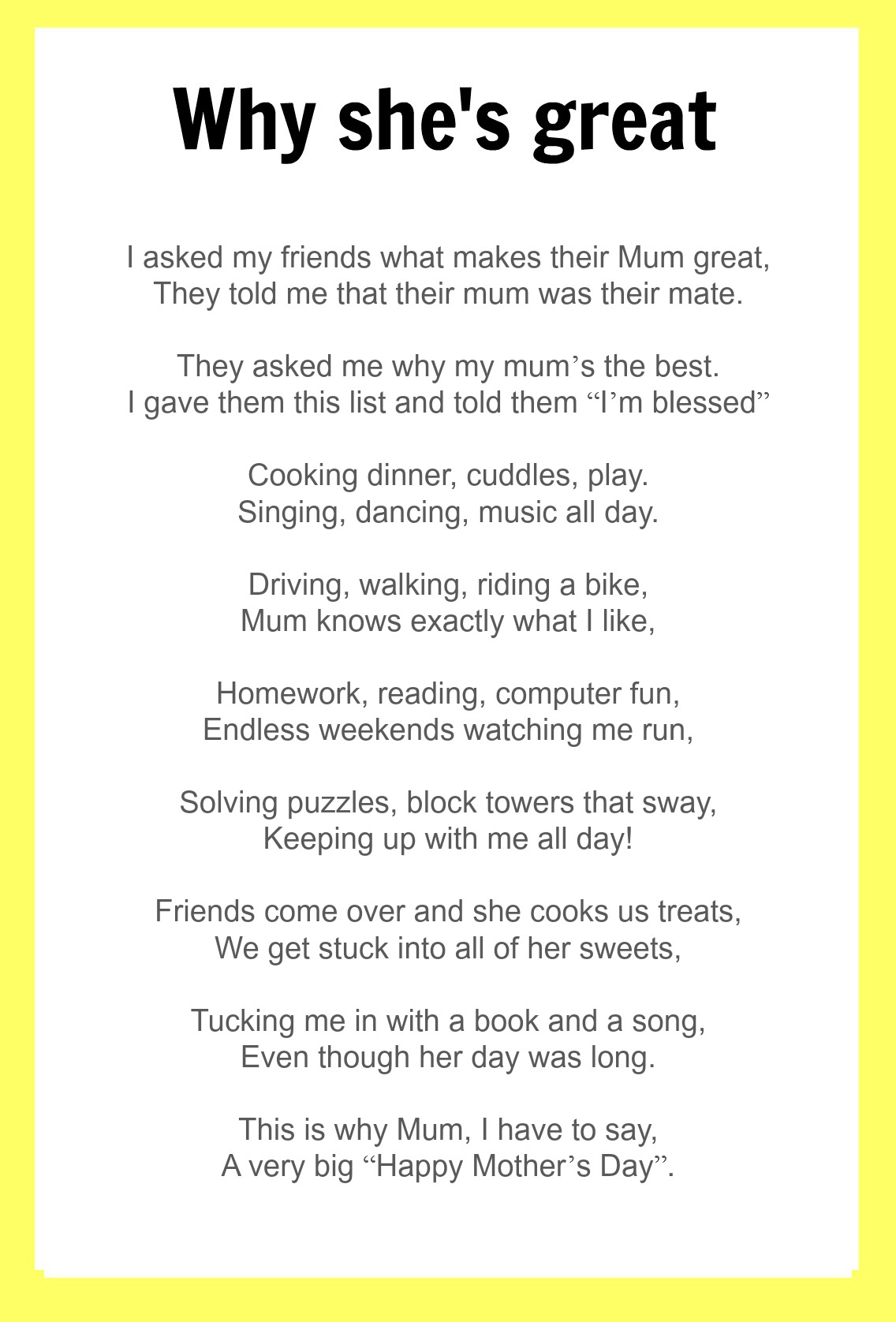 Print this poem. Print this poem.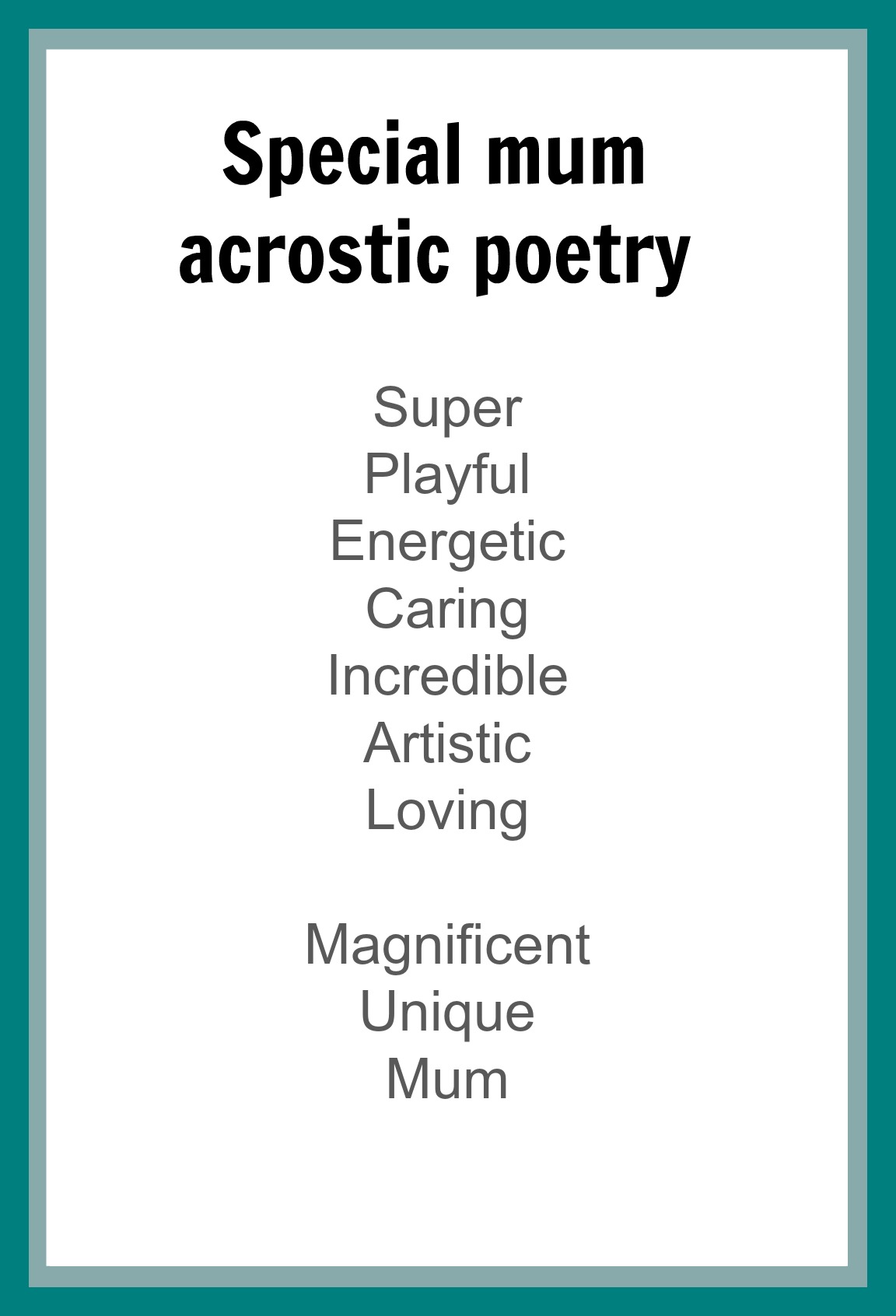 Other ideas for mum this Mother's Day are these cute printable pages.
Find more Mother's Day ideas