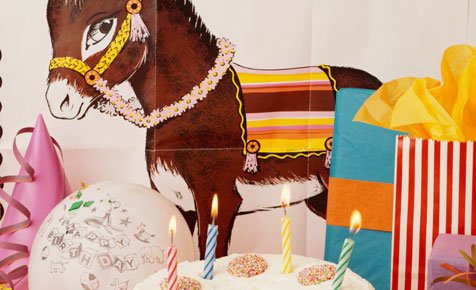 Story time
Looking for a wind-down activity after all the busy party games at your next birthday party? Try an old-dashioned story time with a favourite book - you'll be surprised by how much kids of all ages love to be read to.
Number of players:
1+
What you need:
Activity:
Invite your guests to sit in a circle to hear a wonderful MY LITTLE PONY story from our collection.
This activity will not only keep the children entertained, but it will help calm everyone down as the party comes to an end.
This activity is brought to you by the magical world of MY LITTLE PONY
Find More Party Game Ideas