5 easy treatments you can do while doing something else!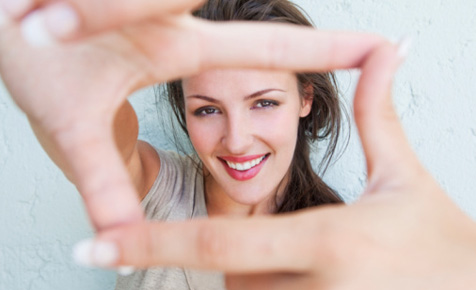 When you're a mum busy taking care of everyone else, beauty treatments definitely get put on the 'when I have time' backburner. But they don't have to! Here's 5 amazing beauty treatments that take zero extra time and can be done while you go about your everyday tasks.
1) Make your morning tea and give your face a steam
A quick steam treatment cleans impurities from the pores on your face, and can work like a mini facial. First thing in the morning, (when you're boiling water for tea anyway), add a little boiling water to a bowl while your cuppa is brewing.
Stand with your face over the bowl for a minute or two and let the steam do its work on your skin - if you add a drop of eucalyptus oil it will also give you a quick anti-bacterial treatment. For best results, follow up with a face mask.
2) Apply a face mask while making school lunches
A face mask is the perfect treatment to deeply clean pores and give your skin a moisture boost. Don't have time? Simply cleanse your skin and apply your treatment mask first thing in the morning. By the time you've made the school lunches, it will be dry and you can wash the mask off in the shower. Voila! Instant soft, clean skin.
3) Buff your skin while showering
Once a week, instead of reaching for the soap or body wash, use a scrub in the shower to remove dead skin cells, increase circulation and clense your skin. Simply apply it with your hands or a loofah and feel silky smooth for days.
For an easy salt scrub you can make at home, moisten a cup of sea salt with water until it forms a sticky paste, then massage into your skin. Rinse, towel dry and apply body lotion.
4) Treat your hair while giving the kids a bath
Hair masks are really low on most mum's lists of 'time appropriate' beauty treatments - but here's one that won't take any of your extra time. Just before giving your kids a bath, wash your hair with just shampoo (under the sink), towel dry and massage a rich hair and scalp treatment mask into your locks. Wrap your hair in cling wrap while you bath the kids. The heat from your scalp will release the best beauty benefits for your hair and lock in moisture. Rinse it off just before bed, or even better, sleep with your hair in the cling wrap for a deeper treatment and rinse out in the morning.
TIP: The longer you can leave this treatment on your hair - the better. But even 5 minutes will do wonders for your mane.
5) Sleep and get smooth touchable tootsies
Possibly one of the easiest treatment tricks in the beauty book is to slather your feet in a rich cream before bed, pop on some socks and let the deep penetrating moisturiser sink into your dry heels. Then wake up to soft, supple feet!
Find more Beauty articles: