Look better naked - beauty tips for your body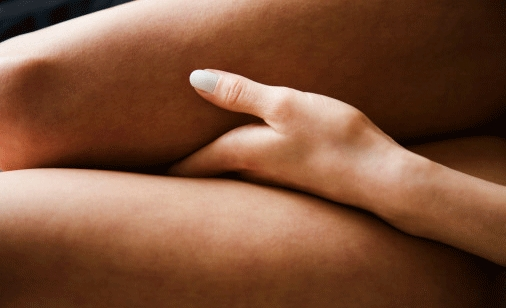 It's confronting for a mother to look in the mirror after giving birth and discover bits of their
own body have magically moved, shifted or look entirely alien.
Rationally, we all know our bods don't have to be model perfect after doing something as
amazing as giving birth to another human life, but it helps to salvage some body confidence
or even convince yourself that you look BETTER now that you've had a baby.
Here are some easy, super-smooth moves that will make you feel and look better in the buff…
throw in your own dose of body-love and cool-confidence, and you'll be one hot mumma (even,
gulp, in the nude).
Arm your new body confidence with a salt scrub
To make our arms look as smooth and inviting as our children's, try a salt rub. It will boost circulation and exfoliate away any little bumps, giving your skin a healthy glow. Moisten a cup of sea salt with water until it forms a sticky paste, then massage into the skin, up and down the arm in circular movements. Rinse, towel dry and apply body lotion.
Boost your bust
There's nothing like a good bra to make the most of your bustline, but there are ways to trick the eye into making your cleavage look better than it really is. No matter what size or shape you are, sweep bronzing powder across your chest to add dimension to your shape. You can even create a little line down between your cleavage for extra optical illusion. Shhh. Don't tell anyone our little secret.
Strengthen that tum
If your stomach isn't as flat as you'd like, it can be addressed by working on poor posture and weak abdominal muscles. Improve your tummy instantly by standing up straight and imagining your spine long and elongated. Better still, make five minutes for some quick exercises each night to strengthen your abs which will also improve strength in your lower back and prevent spinal problems. You can even do stomach crunches while lying on the floor with the baby, making it the perfect quick exercise to get done while at home with bub.
Back attack
'Back-ne' - or pimples on the back - can be aggravated by the hormones of pregnancy and breastfeeding. The area of the back beneath your neck and across your shoulders is most vulnerable to sluggish looking skin. So enlist the help of a mud mask for your back, to draw out impurities and leave your skin super-clear and feeling divine. Leave the mask on for at least 10-15 minutes before showering off.
Cellulite blast away
OK, we know there is no magic cure for cellulite and even body beautifuls like Elle Macpherson and Demi Moore battle the orange peel look on their butt and thighs. You can improve the look of cellulite by zapping problem zones like your bottom with a strong shower jet. Work your shower nozzle over your skin in circular motions to kick-start your circulation. Switch from hot to cold water to get the maximum benefits.
Thighs the limit
Skin brushing is believed to break down fat in toxin-laden tissue (err, that's another word for cellulite) and improve the body's lymphatic draining system and blood flow. It also gets rid of dead skin. With a natural bristle brush or hemp mitt, using long upward movements, start at the feet and work up the legs and across the hips and the bottom. If you have sensitive skin, use your mitt with soap or shower gel to minimise damage by decreasing friction.
All over body beautiful
Fake tan is great for camouflaging those little less-than-perfect body bits. First exfoliate your skin, with a gentle scrub to avoid irritation. Massage the tanning product into your legs, blending thoroughly so you don't get streaks. Apply sparingly over the elbows, knees and ankles, and blot with a tissue afterwards to avoid any uneven colour. Wash your hands immediately afterwards. If you do end up with streaks or orange palms, apply whitening toothpaste to help lighten them. Oh, and remember that you're gorgeous just the way you are!
Find more Beauty articles:
This article was originally written by BellaMumma for Kidspot.com.au and edited for Kidspot.co.nz