Magically multiply your make-up - without spending a cent!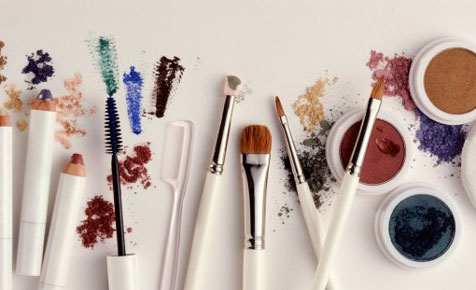 Follow these beauty insider tricks to make the products in your make-up bag
and bathroom cabinet work harder for you.
Double acts
Here's how to make your make-up work double time.
Blend lipstick onto your cheeks to create a sheer coloured blush (but make sure your skin is well moisturised).
Lip gloss can double as a highlighter for your cheeks and eyes.
Eye pencils can be used to outline and define your lips too.
Shimmery eyeshadow is great for defining cheekbones and collarbones.
Rub lip balm into your nails to nourish and soften your cuticles.
Mix Vaseline with a little loose powder eyeshadow to create a shimmery highlighter for your face and body.
Make your beauty dollar go further
Make your own scented body lotion by adding a couple of drops of your favourite essential oil or perfume to Sorbolene cream.
Save on face exfoliators by gently rubbing your face with a dry towel before cleansing, or with a damp face cloth afterwards.
If your nail polish refuses to dry, spray on a non-stick cooking spray to speed up the process. Alternatively, coax your nail polish into a fast-drying mode by sticking it in the freezer for a few minutes before you apply it.
To instantly revive your foundation in a matter of seconds, place a clean tissue over your face, lightly spritz with a water spray and then peel it off.
Maximise your mileage
FINGER PAINTING: Apply your foundation with your fingers because sponges just soak up the product meaning less colour for your face.
BOTTOMS UP: Store your hair- and skin-care products upside down to ensure you get every last drop.
THE SCOOP: You may think you've finished your lipstick but there's actually a quarter of the lippie still in there. Scoop it out with a knife and make your own lipstick palette out of an ice tray.
CUT YOUR LOSSES: When you can't squeeze anymore out of a tube, cut it in half, you'll be surprised how much product will be inside.
GET INTO HOT WATER: To get the last couple of swipes of mascara or lip gloss, run the closed tube under hot water.
MIX IT UP: If you're almost out of foundation, add a few drops of moisturiser to the bottle and shake it up to make a sheer base.
Find more Beauty articles: