Speed beauty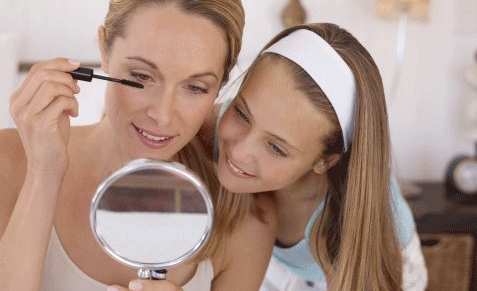 If you're a time-poor mum (and hello, who isn't?!) don't despair, these time-saving tricks will trim minutes off your beauty rituals so you'll look and feel pre-kids-gorgeous quick sticks!
Streamline your skincare
The best way to save time is to use multi-tasking products that offer a two-in-one result. Think moisturisers that contain a SPF factor, combined eye and lip products, hand and body creams and tinted moisturisers to save fussing with foundation.
You can hydrate and exfoliate your skin at the same time by using a facial cleanser and mask that contains both moisturising properties and glycolic compound (AHAs).
Night-time tricks can also save you time the next day. Sleep with your face mask on, it's not so great for your pillowslip but it gives skin a huge hydration boost without you having to wait around. Another trick is to put a foot cream that contains AHA's on very thickly before bed. Put on bed-socks, jump into bed and it will soften feet and gently slough away the dead skin cell build up while you're sleeping.
Making-up fast
You can quickly enhance your looks with just a few mistake-proof steps. This whole routine should take you less than five minutes and you'll look like yourself, only prettier.
1) Start with a creamy concealer (one shade lighter than your foundation); apply where needed, and then set with sheer loose powder.
2) Next, apply foundation in your skin-tone-correct shade to even out your complexion, and set with the same powder.
3) On eyes, use a light shade eye shadow - like bone or beige - over the entire lid to open up and brighten the area.
4) To line your eyes, use an eyeliner brush to apply a dark shadow shade - like mahogany - and stay close to the lash line for the most natural effect. Brush lashes with a black defining mascara to highlight the eyes.
5) On your lips, go for a slick of lipgloss in a natural shade like petal or honey.
Hair express
Try these quick tips to down-size the time it takes you to care for your hair:
1) Shower power
Alternate using a deep conditioning treatment with your regular conditioner. After shampooing your hair apply your treatment and leave it in while you're washing yourself in the shower. This will allow the steam to help the treatment to penetrate deep into your hair.
2) Wrap dry your hair
Blow dry your hair in just five minutes by using this wrap dry technique. Take a flat brush and brush your hair from side to side with the nozzle of the dryer directly behind the brush. This uses the curve of your head to stretch the hair around, giving you an instant straight blowdry.
3) Home care
Make sure you use the best possible products at home. The better condition your hair is, the easier it is to style and quicker it is to dry - at home and in the salon.
Find more Beauty articles: