Healthy, tasty meals - ready in 15 minutes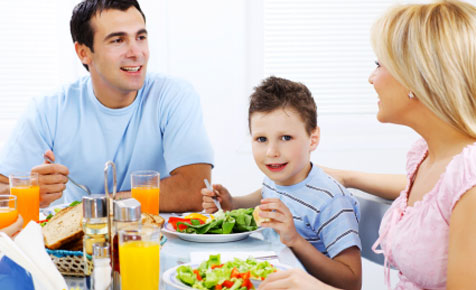 Got just enough time to whip something up before your hungry family descends, loudly demanding sustenance? Try these easy, healthy and diet-friendly recipes that can be whipped up in fifteen minutes or less.
Delicious meals don't have to mean hours of prepping, (panting), chopping, (huffing and puffing), grilling, (mopping of brow) and garnishing. In fact, a mere fiftenn minutes of your time and effort can produce a plethora of luscious (yet healthy) lunches and delicious (diet friendly) dinners.
Enjoy one of these six tasty recipes in these easy meal ideas - all ready to serve in 15 minutes or less:
Chicken pasta salad with rocket
A colourful pasta dish that makes a great main course salad. The delicious yoghurt dressing adds a creaminess to this healthy meal.
Chicken pasta salad with rocket recipe
Fresh tuna teriyaki with udon noodles
Super quick and super tasty - and diet friendly! This is the perfect fast seafood meal for a healthy home from work dinner.
Fresh tuna teriyaki with udon noodles recipe
Mini pita pizzas
Make this fast and easy version of individual pizzas that you can customise for the kids. We've used wholemeal pita bread to make them higher in fibre to fill you up - plus they're much healthier to boot.
Mini pita pizzas recipe
Mushroom fritatta
This diet friendly (delicious) oven-baked fritatta can be served both hot or cold so it's perfect to take on a picnic. Try it with healthy baby spinach leaves or a tossed rocket salad.
Mushroom fritatta recipe
Raisin and walnut brown rice salad
Walnuts are sweet and deliciously nutty. Try them in this delicious sweet and savoury brown rice and orange salad recipe. A great side for a healthy barbecue.
Raisin and walnut brown rice salad recipe
Find more Healthy Eating articles:
This article was originally written for Kidspot.com.au in conjunction with Weight Watchers as part of their Positively Life Changing initiative.