How to sneak in vegetables for a healthy diet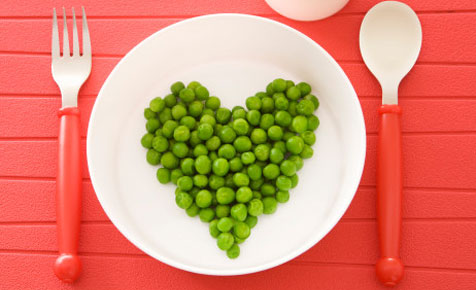 Hating vegetables is no excuse not to eat them. We've got some super suggestions to eat your greens by sneaking them into foods you already love. It's the perfect way to improve overall health, plus it's great for weight loss and a healthy diet!
Gag at the thought of eating boiled broccoli? Can't stand the sight of steamed cauliflower ? Nobody says you have to eat them if they make your stomach turn, but maybe you just haven't found the right vegetable yet. Try these ways to add flavour - not fat - to your vegetables.
These foods are good for you (nutritious, low in kilojoules, improve weight loss and full of fibre) - and we all know that everything tastes better dressed up - so here are 12 great ways to sneak vegies into your diet. So make sure you put them on your healthy eating shopping list!
Sneaking those vegies in
Opt for something au gratin. Cut a slit in a baked potato and fill it with chopped spinach, tomato sauce and grated low-fat mozzarella cheese, then bake it until bubbly. Experiment with other fillings or try adding extra vegetables to Mexican con carne on a baked potato .
Stir grated carrots into bottled pasta sauce while you heat it up, or chop some fresh tomatoes in. Toss sauteed vegetables (cooked with cooking spray and sprinkled with salt and pepper) into a basic omelette, frittata or scrambled eggs. The smaller you make the pieces, the less you'll notice them!
Make your famous casserole recipe and toss some vegies in. Peas, diced carrots, baby squash, eggplant, zucchinis, chopped broccoli or broccolini florets, spinach, mushroom and tomatoes make wonderful additions. Who can taste them in a casserole?
Don't downplay the value of starchier vegetables. Try a baked sweet potato, some butternut pumpkin soup or a roasted winter vegetable casserole.
Pair sweet, crunchy vegetables with an easy salsa or your favourite dip. Red capsicum strips, sugar snap peas and carrot sticks are delicious carriers for low-fat hummus and other dressings.
Toss some roasted vegetables into your lasagna; some broccoli or green beans into your next plate of pasta.
Don't overlook baking. Experiment with lightened-up recipes for zucchini muffins, carrot bread or sweet potato pancakes.
Make a big pot of vegetable soup , puree it and finish it with low-fat milk for a creamy touch.
Experiment with new flavours: use pureed, cooked cauliflower as a base. Simply season it with your favourite pantry condiments , herbs or spices. Or try using boiled and pureed asparagus spears as a base for guacamole, instead of avocado.
Turn your kids onto vegetables at a young age: serve them grilled cheese and tomato sandwiches cut into fun shapes with biscuit cutters and top a healthy pizza with broccoli floret 'trees'. Give lean beef hamburgers some personality by using grated carrots for hair, capsicum strips for mouths and diced cucumbers for eyes and noses. Or add some chopped mushrooms into spaghetti Bolognaise sauce - they'll never notice!
Finally, avoid repetition. Even a vegie lover will get bored with a nightly side dish of steamed green beans. Mix it up a bit by varying your seasonings and sauces with some of these exotica:
Thai – saute in peanut oil, add a squeeze of lime juice and top with chopped peanuts.
Chinese – saute in sesame oil and top with toasted sesame seeds.
Greek – saute in olive oil and top with crumbled fetta cheese.
Italian – saute in olive oil with diced tomatoes and dried oregano.
Yum!
Find more Healthy Eating articles:
This article was originally written for Kidspot.com.au in conjunction with Weight Watchers as part of their Positively Life Changing initiative.