How to choose lovely lamb cuts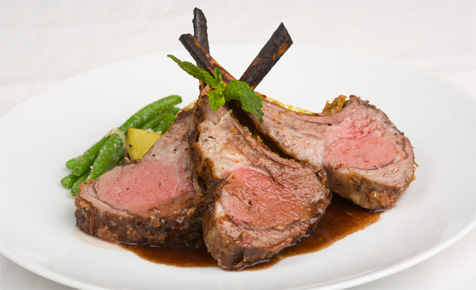 A lamb roast is about as Aussie as you can get and our love affair with lamb is just getting bigger as we discover the best ways to use each cut. Whether you are throwing it on the BBQ, sliding it into the slow cooker or making a roast, we have something here for every lamb lover!
Barbeque, grill or panfry
If you are going to barbeque, grill, or panfry, these cuts are for you. Make sure that pan is hot, just turn the lamb once and try not to overcook it. It tastes best when it is slightly pink and juicy.
Lamb cutlets – These may be Frenched (trimmed of fat) or not. They are sometimes sold already crumbed as well.
Lamb chump chops – These contain a small oval bone in the centre, about the size of a 10 cent piece and they make a fantastic casserole.
Lamb loin chops – These look like tiny T-bone steaks and are packed full of flavour and protected by the bone and good layer of fat to keep them moist.
Lamb leg chops – A cross section of the leg including the bone.
Forequarter chops – These are sometimes known as lamb grillers and have quite a few bones in them. They are a great economy cut.
Specialty cuts
Lamb back strap – Marinated and cooked on the barbeque and also sliced and used in salads.
Butterflied lamb – This is a really fast way to feed a hungry crowd. Butterflied lamb on the barbeque only takes around 10- 20 minutes, depending on the thickness.
Lamb kebabs – Delicious cubes of lamb that can be marinated in any flavours you like.
Lamb mince – Great for burgers, meatballs and Kofta.