8 kids' spelling mistakes that make things really awkward
There are some spelling mistakes that prove kids haven't done their homework ... and others that might just make a teacher want to call CYFS. Check out some of these highly unfortunate spelling mistakes that make things get weird, quickly.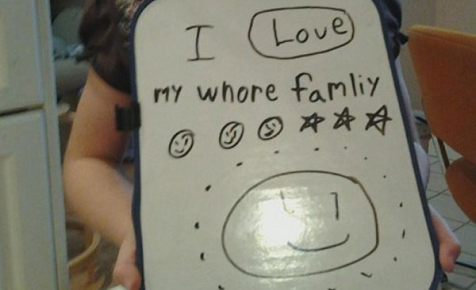 Correct grammar can change the entire meaning of a sentence. A popular example is the way a comma changes 'let's eat Grandma!' to 'let's eat, Grandma!' – the latter being a much less violent proposal.
The same can be said for spelling. One misspelled word can take a sentence in a whole new direction, and not always a pleasant one. Because kids are the most frequent mis-spellers of words, it's often their lovely, innocent scribbles that are cursed with accidentally inappropriate sentiments, making for much hilarity and internet gold.
Kidspot's own Ruth Devine recently received the following worrying confession from her son … until she realised it was actually a very sweet note to go with a gift.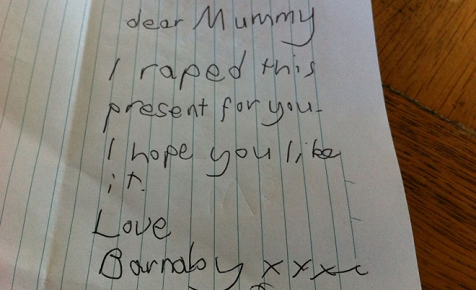 Here are a few more unfortunately mis-spelled notes from kids. Get ready for a chuckle …
Why don't you tell us what you really think about your dad? Image via Imgur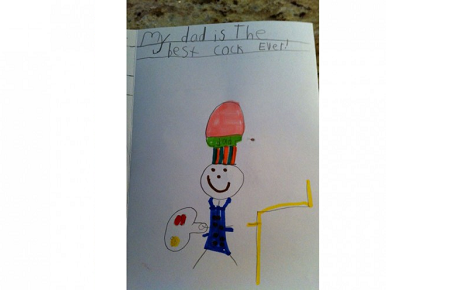 Something tells me this card isn't going to make it into the Hallmark favourites. (But KURT sure got a birthday card he'll never forget). Image via Imgur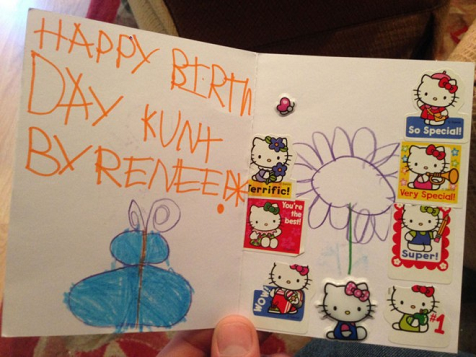 People's families make money in a variety of ways, I suppose. Image via Imgur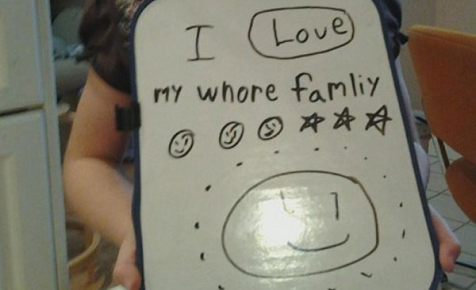 No, Pixar didn't do a re-make of American Pie … Buzz is just trying to be friendly. A little too friendly, perhaps. Image via memewhore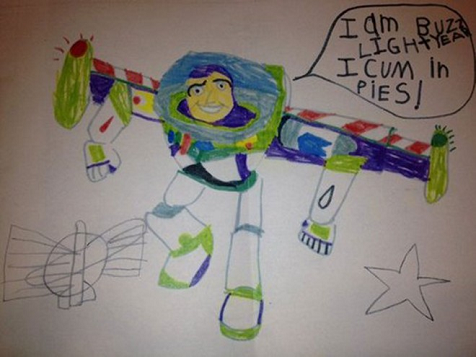 Farmyard friends indeed. Image via imgur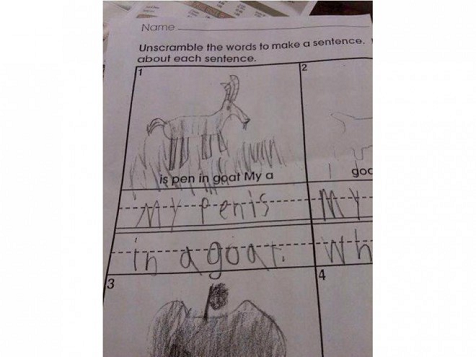 Still not entirely convinced this is a spelling mistake. She has rather an intense look in her eye … Image via Break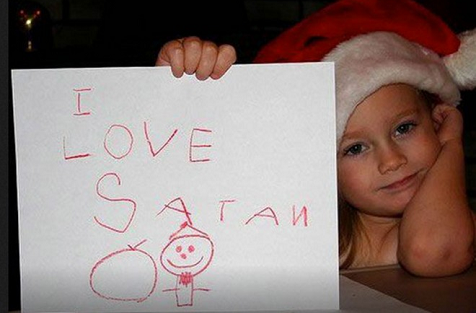 Sun, sand and a biatch. A recipe for outdoor happiness. Image via The Chive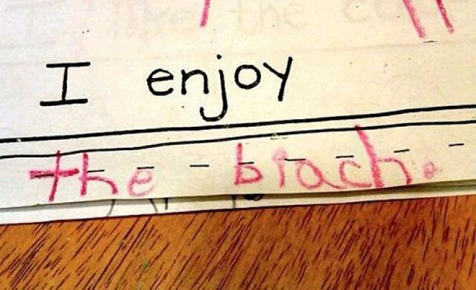 I really hope this kid was going to Virginia. Image via imgur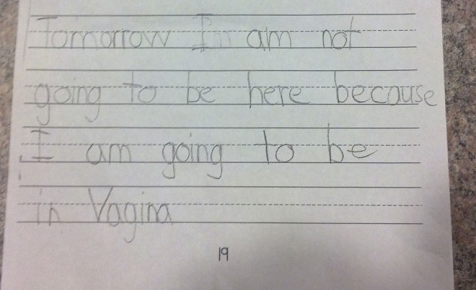 What's the most awkward spelling mistake your child has ever made?
This article was originally written by Bek Day, the Social Media Producter for our sister site kidspot.com.au, and was adapted for kidspot.co.nz. A dad-joke enthusiast, she takes pictures (mostly of her dogs) on Instagram at @bekday.
Posted 23 July 2014