5 top tips for sensational summer hair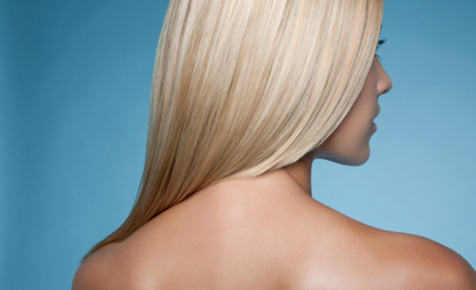 With the summer party and barbecue season just around the corner, now is the time to start prepping your hair so that it is healthy, shiny and radiant. Sensational summer hair is not just about having bounce and body, it's also about healthy hair growth and protecting your hair from the sun's harmful UV rays.
We all love the sun, sand and sea but the truth is summer can have a nasty effect on our precious locks. Here are five easy hair tips and simple-to-use hair products that will keep your hair shiny and healthy - without too much hassle.
Summer hair tip 1: Be sun smart
UV rays are bad news for our hair, as well as our skin. Too much sun can leave hair dry, brittle and faded. For complete protection from the summer sun, try a sunscreen spray for hair. Some of these products can also be used as a leave-in conditioner for dry hair.
Top summer hair hint:
The best sun protection for your hair can be summed up using three little letters: H.A.T! Don't leave home without one!
Summer hair tip 2: Invest in a good shampoo
It's true that not all shampoos are created equal. Look for a shampoo that is free from harmful chemicals and synthetic substances - so you can care for your hair, as well as the environment.
Top summer hair hint:
To retain your hair's natural moisture avoid using a hair dryer. In the warm summer months pop the hair dryer away in the cupboard and air-dry your hair as much as possible.
Summer hair tip 3: Get styling
With the right styling products you can create a hairstyle that will have everyone talking. Use a styling product that helps define your hair type and some that can be used in either wet or dry hair. For the icing on the cake, finish off your 'do' with an Oil or a Shimmer shine spray - it will enhance your hair colour and leave your whole head shimmering.
Top summer hair hint:
Don't suffocate your hair by using styling products every day – allocate at least one day a week to leave your hair 'au naturale'.
Summer hair tip 4: Protect your colour
If your hair is colour-treated, the last thing you want to do is spend too much time in the sun. And forget the swimming pool - chlorine will strip the colour from your hair shaft in the blink of an eye. However, there are hair care products that will let you swim with coloured locks.
Top summer hair hint:
Remember, the less you wash your hair the longer your colour will last. There's nothing wrong with skipping the shampoo every now and then, and going straight for the colour-protect conditioner, especially after a day at the beach!
Summer hair tip 5: Brush it
Brushing your hair regularly will not only keep it free from knots, but it will stimulate circulation in the scalp which encourages blood flow to the roots of your hair. The golden rule of brushing says: The longer your hair, the bigger your brush should be.
Top summer hair hint:
Never underestimate the power of a good trim. Experts recommend getting rid of your split-ends every six to eight weeks for maximum hair health (and to help it grow faster).
This article was originally written by Jo Harris for Kidspot.com.au and has been adapted for Kidspot.co.nz