A letter to my mum about motherhood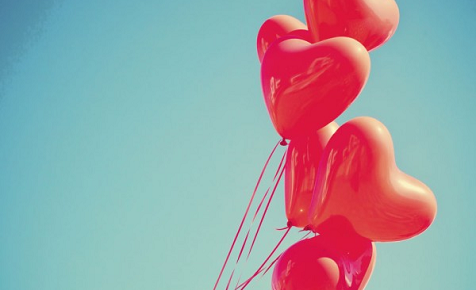 Dear Mum,
I'm writing this letter because I really wanted to thank you for everything you did for us growing up.
When I embarked on my own journey of motherhood some eight years ago now, I realised just how difficult it was, and I had a new found respect for you and what you did for us.
One thing I really struggled with, however, was the idea that I may not live up to the same standards as a mum that you set. You really were a super-mum – balancing work with home life, while dealing with all of our troublemaking.
I think this is a very common feeling among daughters embarking on parenthood for the first time, and probably one my baby sister is facing right now with her new little bub. The dynamics of a mother-daughter relationship change dramatically when the daughter becomes a mum, as all of a sudden the mother is no longer in charge. It must be incredibly difficult to discern just what your role is at this time and I'm sure I will have to face this challenge with my own daughter one day. I will probably look back on this moment with even more respect and understanding, as another level of motherhood is revealed to me.
One of the reasons it's so difficult is that times have changed, and rearing children is in some ways different to when you had a young family. For example, controlled-crying. I know at first you strongly disagreed with it but now I'm sure you'll agree that it turned out to be incredibly effective in the long-term. My little ones, now seven and eight, go to bed when they are told and do not wake through the night. Indeed, they are very well behaved children when it comes to bedtime.
In the early years of being a mum, I sometimes felt as though I was being criticised by you for decisions I made, and I guess I felt unfairly judged. Let me explain: remember the times as a teenager when I was super irresponsible? Going out partying all night, coming in at all hours? There were many, I know! What about all of the times I had cooking fails that everyone in the family just loved laughing at me for? Cooking chips on a plastic tray in the oven? Eating half the mixture so the cake wouldn't rise? I need to be sure that you know all of these memories are out-dated and should not be used to determine my capability now.
But most of all, I want you to know that I understand what you achieved in bringing up us three kids. You did a darn good job! I don't want to take away from what you have achieved as a mum just because our opinions differ in the way we like to do things. Motherhood can be a very thankless job, so I wanted more than anything to take this opportunity to thank you. It's normal to have a different opinions and I will never let anything break our mother-daughter bond. I am grateful for the lessons we shared and I hope this letter may help others through the sometimes difficult changes in a mother-daughter relationship.
Love, Chloe x
The letter was originally posted by Chloe Maxwell on our sister parenting website Kidspot Australia.