Give your home a case of spring fever
Clear away the winter blues with our top tips for spring cleaning your family home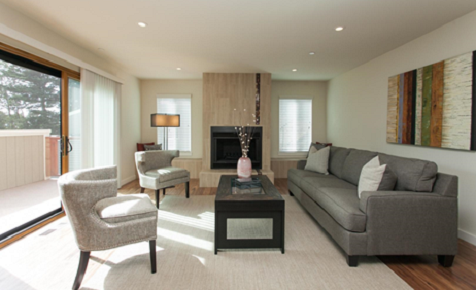 The sun is shining, the snow is gone, and the trees are budding. I don't know about you, but I'm ready to kick that cabin fever that winter often brings and get out and enjoy the gorgeous weather. But each year around this time, I also have to tackle a laundry list of projects around the house. I remember when I was a kid I never understood why my mom designated spring cleaning days, but now that I have kids of my own I'm definitely in the same boat. Breathe some of that fresh spring air into your home with these five tips from Modernize to kick start your spring cleaning routine:
Make a list. So you've caught spring fever, but your home hasn't caught up? The reality of tackling the project of spring cleaning can be somewhat overwhelming for some people, but it doesn't have to be that way. Simplify things by making a plan from the beginning to tackle all the most troublesome areas. If you need ideas, there are lots of spring cleaning checklists like the one below out there to work from. And if that isn't rewarding enough in itself, there is something pretty gratifying about crossing things off as you go.
Try taking it room by room. Depending on how long your aforementioned list is, the tasks may seem to pile up more quickly than that pesky stack of bills. Breaking your list down by room may help alleviate some of the stress involved with the whole process. If you have young children in the house, embrace their childlike approach to life in your cleaning by involving them in what they may even think of as a game.
Go at your own pace. It's called spring cleaning for a reason. And, at least for most of us, spring is a season that spans the course of several months. Nothing has to happen overnight. While it may be preferred by some to set aside a chunk of time and get everything done at once, it doesn't have to be that way. Doing a little bit at a time is okay, too.
Don't forget the forgettable areas. There are obvious things like doing a deep clean of the oven and fridge, but what about the scum that accumulates behind those major appliances or under the sink? No space should be considered safe (or immune) from the wrath of your duster!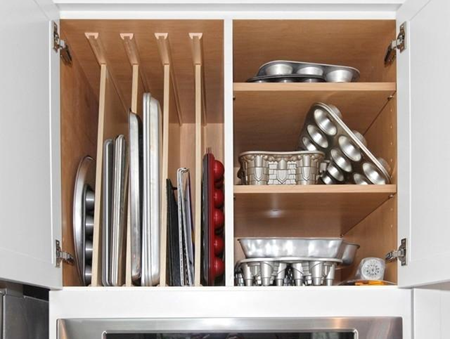 Try a new home cleaning or organizing hack (or six). There are all kinds of cleaning hacks on the Internet. Pick a few you'd like to try and give it a go. We love this one from 511 East, which brings new life to a very well loved microfibre couch.
Keep it up. Don't stop spring cleaning just because your home sparkles and is now summer ready. Keep it that way by maintaining a routine. Much like the aforementioned list, having a method to chip away at chores throughout the average week can serve a double purpose: retain your sanity and ultimately create a bit less work for yourself. Think of it as an investment in next year—maybe your maintenance and hard work will pay off by creating a shorter list for you next spring!
This article was written by Ty Schmidt.Ty is a freelance writer, newspaper reporter, and mother whose work has also been published on Ladies Life and Tap Genes.