Doing better for New Zealand children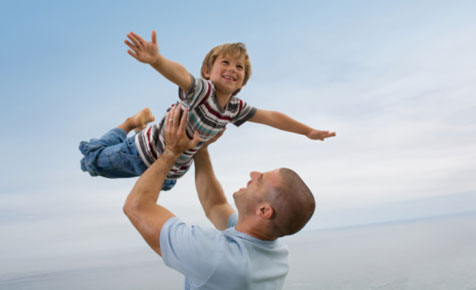 "Every week there is some story on the news where a child has been hurt or neglected.
"That makes me feel sad – and sometimes mum has to turn the TV off because I get so upset. But as grownups you shouldn't turn the TV off. You should be saying, "No, this shouldn't be happening and how are we going to stop it?
"... It's not someone else's problem, it's yours."
Those are some powerful words from 8 year old Jack Austin from Southwell School in Hamilton. Jack is going to share his thoughts with an audience over breakfast tomorrow, to celebrate Buddy Day.
On Buddy Day, 2000 cardboard cut-outs, designed by children, will be adopted by adults in Hamilton, Auckland, Tauranga, Wellington and Ohakune. The idea is that you take your buddy with you everywhere (except maybe the toilet), generating discussion with those you meet, who are no doubt wondering why you're carrying around a cardboard child!
The awareness event is about raising awareness, starting conversations, and driving change about the role every adult plays in the lives of children – from preventing child abuse to providing great environments for children to flourish.
Jack is right, there are too many stories about adults letting children down, and we need to stop turning a blind eye because it upsets us – that won't change anything.
Other children like Jack will be talking at each of the Buddy Day breakfast events, providing a child's perspective on why it's so important that all adults commit to doing better for kids.
Child Matters chief executive Anthea Simcock says that child protection initiatives such as training, child protection policies and changes in legislation are not enough.
"The reality is that we cannot take a nationwide journey to behavioural change without every person – every community – understanding that it's their responsibility to do better for all children."
"We want to encourage people to do what they can to impact children's lives in positive ways every day – whether it is making a change for one child, or doing something that will make a difference for many."
There are so many ways that adults are able to make a difference in the lives of children.
You can start by being a positive influence in your own home through listening, being there for your child, setting boundaries and setting expectations.
Stand up for children that you see being mistreated or bullied.
Organisations like Girl Guides and Scouts are always looking for positive role models to lead their groups and teach children valuable lessons, all over the country.
In Auckland, chef Michael Meredith has co-founded Eat My Lunch, which allows people to "Buy one. Give one." For $10 you get a healthy and delicious lunch delivered to your workplace, while also providing a lunch to a hungry child. There are also options to "Give Two" so you can pay $10 to give two children lunch rather than getting a lunch for yourself – great for people around the country who want to get involved.
You can look for volunteering opportunities with charities like Save the Children and KidsCan.
Pillars is an organisation that allows adults to become mentors and positive role models to children with parent(s) in prison.
Register as a Buddy Carer and generate discussion with those around you.