Giving in the spirit of Christmas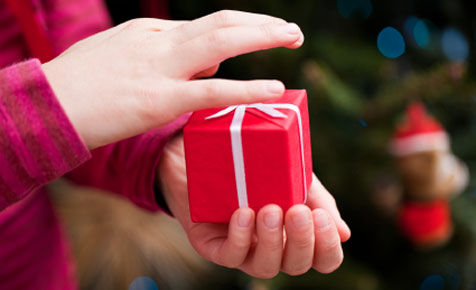 Recently the Salvation Army came out to say that they would prefer brand new toys be donated for needy children this Christmas, rather than second hand items. The request was met with anger and a fair amount of "beggars can't be choosers" rhetoric via social media. As I read through the comments I started to feel like the point had been missed. While they have gone on to clarify through the media, I wonder how much damage has been done to the people who matter most – the kids hoping there is something in their stocking this Christmas.
Many Kiwi families give to charity. Growing up, I understood that my second hand items would be of value to someone else. We learnt to donate as we de-cluttered. The message from the Salvation Army got heckles up most likely out of embarrassment. Were they saying that our second hand goods weren't good enough?
Of course, we all know the drill - when you donate goods to charity they should be clean and gently used only. I guess though for a small group of donators, common sense is lacking. Every year broken, incomplete, dirty or unsanitary items are donated to charities and these then have to be disposed of at the charity's cost. The items are often disposed of because charities don't always have the facilities to be able to repair or clean items.
If nothing else, consider the possibility that toys are ideal carriers of dirt and germs no matter how clean they appear to be. The charity can't confirm what allergens might be present inside a used toy, whereas a safely sealed-in-plastic new toy is less likely to have that same uncertainty attached to it. Brand new avoids the chances of the items received being less than ideal.
On top of health and safety threats to the child receiving a second hand item, the charity also needs to be able to check the item is appropriate, and hasn't been re-called at some point. Not to mention the numerous wrapped but empty boxes they receive. Yes, empty! One hopes out of human error rather than purposely. For this reason, all donations for Christmas gifting purposes should be unwrapped.
We do live in a consumer world these days. Everything is buy, buy, buy. I see the environmental value of second-hand. But I also remember my second child's look of delight at receiving a new piece of clothing. That look of joy in knowing that this item doesn't have the history of her sister sewn into it, whether via a small stain or its appearance in various family photos. That is the look I imagine on some unknown child's face when I am purchasing gifts for the Kmart Wishing Tree, the Salvation Army or Women's Refuge.
Any charity donation, so long as the item has been gently used and is in good condition will always be gratefully received. However, Christmas gifts should be something else, safe and magical. Remembering that, at the other end of the requests for gift donations are some of our most vulnerable citizens.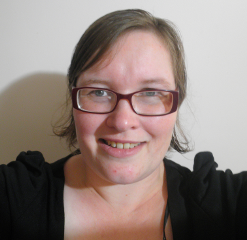 This blog was written by Kym Moore. Kym loves to write when she isn't working, hanging out with her two awesome daughters, or spending time with her awesome husband after bedtime.
NB Comments are moderated by Kidspot and must not contravene our
Terms of Service
.