Made in New Zealand: 5 brands you need to know
Wanden End Organic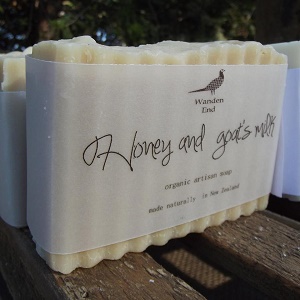 If you are lucky, you may have already discovered a treasure in Canterbury. It's Wanden End, a range of organic products created by Amanda Scott Richards of Glenroy.
Tell me about yourself and your business.
I have 3 children ranging from 2 to 7 years old. We have lots of animals, from horses to dogs and guinea pigs. My husband is an engineer. I was brought up with natural remedies and have a passion for herbal medicine; my mother in law is an Herbalist Practitioner based in the UK. I have always loved skin care products, and when my first child was born I adapted an old family recipe to create the bottom balm. It worked amazingly and soon my friends started asking me to make some for their babies. The rest is history!
What can we find in your range of organics?
Our range covers baby bath and massage oils, balms, and products for mums too. I do a product called Mummy's Tummy Butter. There's also hand balms, bath oils, beeswax candles, lip balms, body scrubs, bath salts and of course, handmade organic soap.
Pip Pottage Designs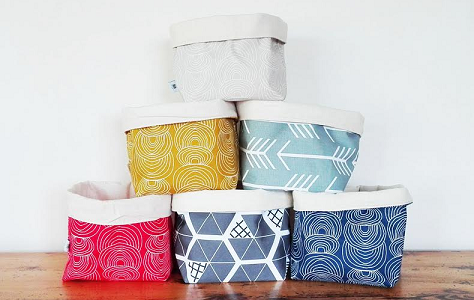 Pip Pottage Designs is a Nelson-based business renowned for its modern style. Pip makes freshest of designs on an eco-friendly range of textiles. I talked to her about her offerings.
Tell me about yourself and your business.
My hubby and I have two sons, Sam is 9 and Felix is now 7 ½ (that half is very important!). Our "babies" are lucky to have call themselves Canadian Kiwis, having both been born in Canada to Kiwi/Canadian parents. They both wish they still had Canadian accents and really want to see a white Christmas again. I was one of those "drop your kids off at day care at 8am and pick them up at 5pm" mums in Canada, but when we came home we decided to adjust our financial and material expectations so I can be with the kids when they need me. I drop them to school in the morning and pick them up from school every day. My work hours are restricted to 9.30 to 2.30 on weekdays – unless there's a market. It's challenging to cram it all in, but so worth it!
How did you get started making your products?
I began making baby blankets when my first son was about to be born. I really didn't like the offering in Canada at the time – it was a wash of pale pink and blue and I wanted rich vibrant colours. So I started making my own swaddle and snuggle blankets, then burp cloths and bibs. And it grew from there, when I arrived back in NZ I discovered that eco-friendly baby products and homewares were rare, so that became my focus.
What can be found in the Pip Pottage range?
I offer organic cotton baby blankets and swaddle wraps, throws, cushions, washable lunch bags, storage baskets and purses/pouches – all available in Certified Organic Cotton, Hemp, or polyester canvas made from recycled plastic bags.
Rarpz New Zealand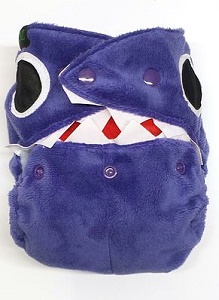 Emma of Rarpz has created an amazing brand well-known for its one of a kind nappies. They're fun, bright, durable, and well-designed. I talked to her about her range – which includes washable, reusable breast pads!
Your nappies are amazingly popular, tell me about how you got started.
I'm a mother and qualified fashion designer. I started the Rarpz label before I had children and once my first son was born it didn't take me long to get into making my own nappies for him. Soon, friends and family wanted nappies and then when I launched the Bum Rarpz brand publically there was a huge response. It's just grown from there. I've had products stocked in stores across New Zealand, Australia, Europe and the United States.
We have a studio in our large garage at home where everything is run from. We get our fabrics cut locally by contracting out to a cutter. Then the pieces come back here in Tauranga, which we call it Rarpz HQ. I either sew it myself or I have a machinist that comes and helps me. I do all this around my 3 children also! We don't get every item in our range made here as I simply don't have the time to keep up with it all so there are some items made overseas. We are also happy to give cloth nappy advice and we take phone orders, too.
Childs Play Clothing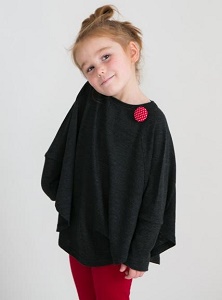 Childs Play Clothing is a modern range of quality garments created by Christchurch mother Bridget Sullivan. I talked to her about her business.
Tell me about your business, how did you get started?
Like most, Childs Play started when our daughters were small and I couldn't find clothes that I wanted to buy. I made comfortable styles for them, and other mothers commented that they liked them. I started off with a small range designed and sewn by myself. It was all well received; that was the beginning of the brand. Now, still designed by me, my garments are manufactured locally in Christchurch.
What does your range cover?
Our range covers dresses, tops, leggings, and this season's new piece is the poncho. Merino is our main point of difference. Comfort is our motto. In summer, we choose cotton as our fabric, and most importantly all our fabric is sourced in New Zealand.
FinndieLoo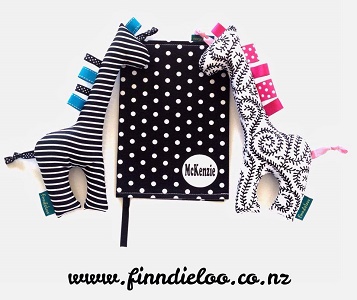 FinndieLoo, of Nelson, provides a kid-approved selection of funky handmade goodies. I spoke to Claire van der Merwe about what she offers and how she got started.
Tell me about yourself and your business.
My partner is a Kiwi and I am South African. We have three kiwi kids. Their names actually make up my business name: Finn, Indie and Luka equals FinndieLoo. The kids are 5, 6 and 9 - so my home life is very busy. I do as much work as I can during school hours, then a bit at night and on weekends too when it is needed.
How did you get started making your products?
I had actually never used a sewing machine before, but had an urge to make a handmade toy. I had a freaking old Singer machine that was partly broken, but I still managed to teach myself how to use it by watching YouTube videos. I made a very cute giraffe toy and stuffed it. I was well chuffed with my efforts. And so it began, friends and family started asking me to make a few things here and there and before I knew it, I had FB page and away I went!
What can customers find in your range?
My range is mainly Plunket Book covers, Swimming bags and Book Bags for school. Although my love for soft toys gets me making Tooth Monsters, Owls, Elephants and Giraffes, too.