Why you should use cold water to wash your clothes
With a long history of warm water washes, a lot of people are worried that cold water won't get their clothes clean enough. If you're not convinced, read on to find out the real benefits of cold water washes.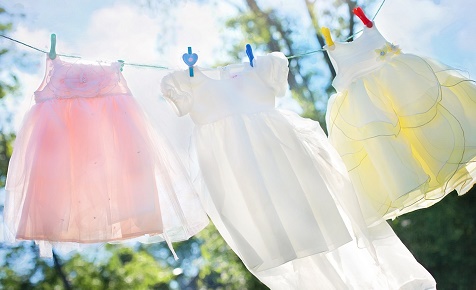 As we become more aware of the impact we are having on the environment, the demand for more energy efficient and eco-friendly appliances is increasing.
But having an energy efficient washing machine isn't the only step you can take. As most people are aware, you use power whenever you heat your water, so running a warm or hot wash is going to be contributing massively to your power bill and our country's overall emissions. According to energywise, washing on a warm cycle uses 10 times as much energy as a cold wash!
Some people are worried that cold water won't give them a proper clean, but this is most likely just a learned habit passed down generations. However, this is not true for a good cold water detergent like Cold Power.
Cold Power is a great example that's established itself as the cold water specialist. It has been specially developed to perform in cold. What's even better is that Cold Power has a sensitive option for those, like children, who have softer or more sensitive skin.
Still need convincing? Cold water will also minimise the leeching of dyes, which often happens when you use warmer water.
While cold water will minimise colour running, still be sure to test clothes for colour fastness, wash non-colour fast items separately and do not dry them in the sun. Always follow your garment's washing instructions, and a delicate/hand wash is still recommended for silks and woolens.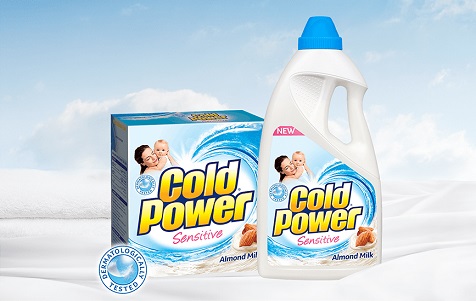 Cold Power Sensitive has recently been relaunched with a new formula containing almond milk. The dermatologically tested formula is specifically developed for cold water, for outstanding results while being gentle on skin. Making it suitable for the entire family.
Cold Power Sensitive is sold in New Zealand through major and independent retailers including Countdown, New World and Pak'n Save.
Sources for this article include Energywise NZ, Reviewed.com, and Smithsonian.com